Posts: 114
Joined: 17 Jun 2008, 12:11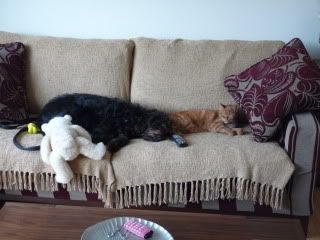 Hectic life ?
Chris & Pauline Daisy & Ziva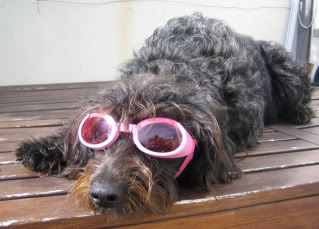 ---
Now that is the kind of Sunday afternoon I would like to experience
Great photos
Katherine

---
My God it's a hard life being a Doodle or a cat isn't it
Great chilling out pic
p.s. love the question mark tail....my old cat Marmaduke always greeted us with the question mark tail.
he was ginger too.
---
Posts: 1068
Joined: 01 Dec 2008, 20:32
Location: South Somerset
Brilliant
Love dogs and cats together
Dillon, Darcy & Ruth
---