It's been a horrible rainy windy day here so far and I was all ready in my wellies and waterproofs bracing myself to take them out for a walk and I was met with looks from them both that could only be saying "You want us to go out in that? You gotta be joking!"
Both of them have retired to their comfy places and dont want to move for anything.....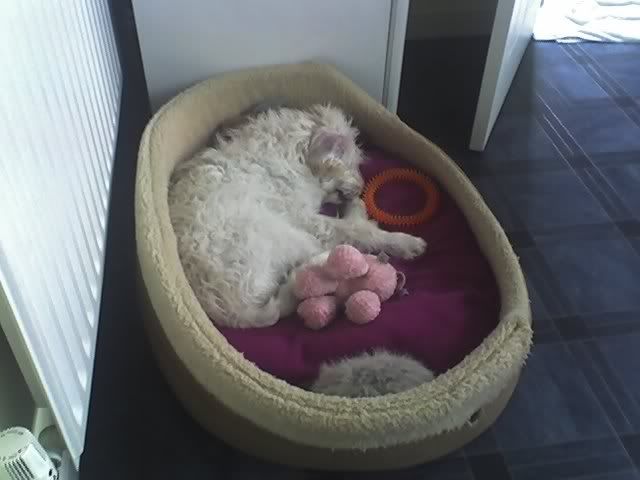 Does anyone else have doodes who dont like the rain? Maybe they know its Sunday and just want a lazy day....