Posts: 687
Joined: 04 Oct 2007, 08:53
For fans and non fans he's appearing on the One Show tonight - just started. BBC1

Sue

Check out Milo's tricks on http://www.youtube.com/jasperaliceuk
---
LOL!!! I've just posted this on DT!!
---
Posts: 1611
Joined: 05 Nov 2009, 08:04
Location: South Derbyshire
Thanx got it on .Freda
---
Just caught the end of it. Damn!
---
There was hardly anything on - you didn't miss much!
---
It was all about Christine and her water skiing and a large piece about bridges. A good opportunity to hear Martin and Ceaser discussing dogs and horses was totally missed. They just sort of 'hung about'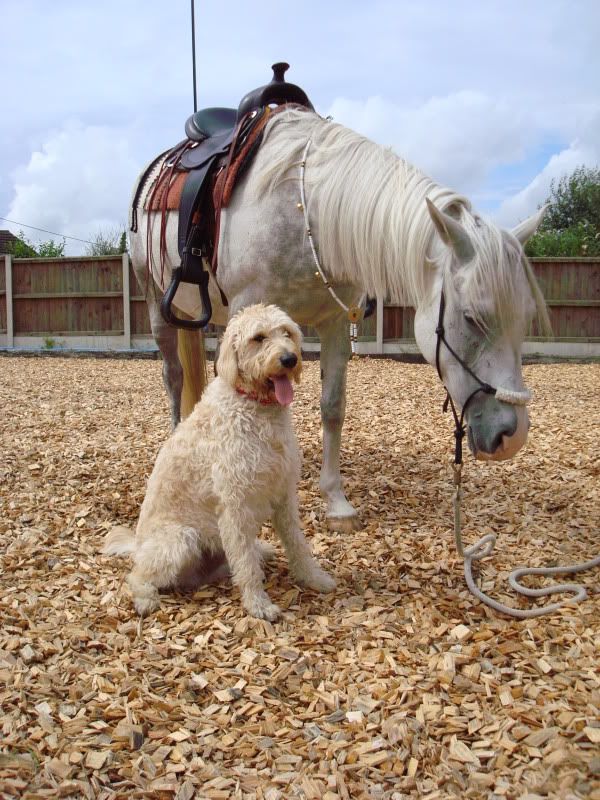 ---
We're going to see him a week on Sunday...
Anyone else ?
Michael, Janet, Fozzie and Dylan
For all your pet portraits, visit :-
http://www.theloudhouse.co.uk
---
Booked for the Glasgow show....hope I can see him though from our seats!!!!
---
Posts: 226
Joined: 09 Nov 2009, 11:42
---
Posts: 1197
Joined: 02 Feb 2010, 17:11
Location: Cannock, Staffordshire
2night on the one show they've been talking about puppy farms and warning people about buying pups from a good breeder not pet shops etc
they also had some very cute staffs bull pups in the studio
they gone doggie mad this week on this show
yay!
Jodie and Buddy

http://www.youtube.com/user/norau9j82?feature=watch
check out our YouTube vids
http://www.buddy-doodle.com
and our website!
---