Posts: 16
Joined: 30 Jan 2009, 20:15
Location: Swindon
Riley really enjoyed his walk on friday, here are a few photos.
Thanks to Sheree for arranging it!
Rileys Lot
---
Great photos of happy doodles
Katherine

---
we had a lovely time on friday! Nice to see everyone! I was hoping someone would put their photos up as there were lots of cameras and i forgot to pick mine up! Great pics from Rileys lot! Any more pics from anyone???
Rhona and Bonzo
http://www.netpetshop.co.uk
---
Posts: 348
Joined: 29 Mar 2008, 22:20
Location: Warwickshire
Hi Great photos - Rhona is the photo of the black dood on his own (with the long tongue) Bonzo? If so he sooooo looks like a black version of Willow!
---
Great Photo's. We had a great time and thanks for welcoming us, even though we arrived unannounced. Mylee has now recovered, I was a bit concerned when her back legs buckled! I do have some pics which I will try to put on this week.

Mary
Mylee and Mary
---
Smashing photos everyone. We couldn't get over how far Bear went, and how fast! Also, Mylee seems to have changed in colour?! We'll have to meet up again.
---
I put some photos under the original thread, but they are from my son's mobile so are not very good quality.
We all had a great time! And if Bear is allowed to go again then he is definitely going on a long line - teenagers!!!

The Bear
---
Sounds like Bear in particular had a good time!
Lovely photos of some good looking doodles!
www.dogtrekker.co.uk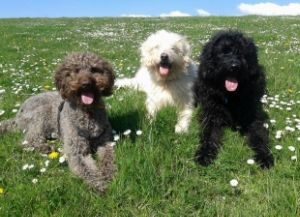 Beauty without vanity, strength without insolence, courage without ferocity, and all the virtues of man without his vices - Byron
---
Jac wrote:And if Bear is allowed to go again then he is definitely going on a long line - teenagers!!!
Is that what/who everyone is looking at in the last photo?!
They are magnificent photos, I always feel very envious of you all on your group romps in such glorious countryside! I must try to organise something similar for Charlie, we occasionally see some young dogs, and even a groodle whom he loves, but we do seem to mostly meet older dogs who don't appreciate his kind of play, or little dogs who snap and growl and then get picked up by their silly owners (apologies to owners of small dogs, I realise it's the owners not the dogs...
).
Enjoy your lovely weather!
Jo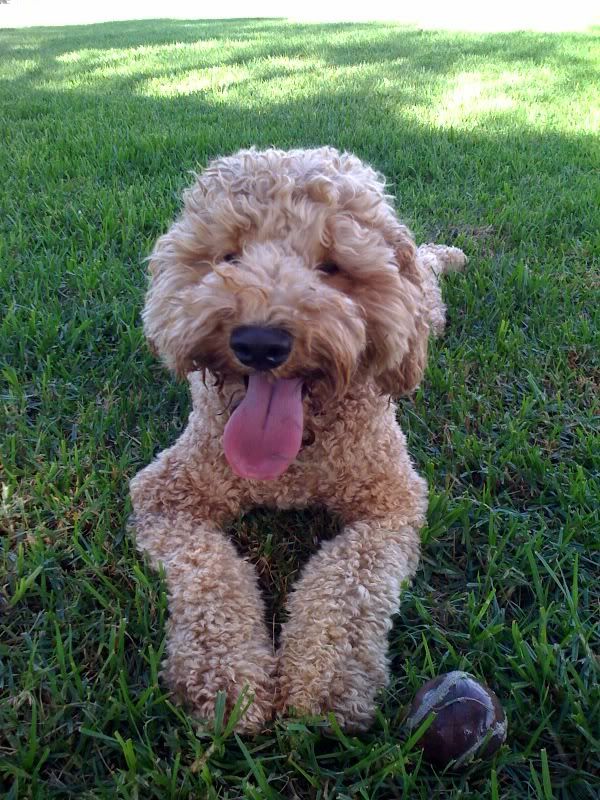 ---
Hi Jo,

Yes, that was what everyone was looking at. Bear actually disappeared over the horizon!

Our countryside really is beautiful. Just coming into spring now too so everything is starting to look bright green and fresh - wonderful. And it's warming up (slightly).

I know what you mean about little dogs but I suppose it must be a bit scary with a great giant looming over you!
---