I am such a proud mummy because tonight both Toby and Boris passed their bronze good citizen award test!! I didn't expect either of them to because their stays aren't usually up to scratch but they really pulled it out of the bag tonight and did us proud.
It's been hard work training them both at once, probably because a lot of their focus is on each other and me AND my mum rather than solely on whoever's training them at the time, so we weren't expecting this. But I am so so so so so so so proud of my amazing boys!! They're just brilliant!! Eeeeee!!
And now for a proud mummy to show off her babies....and they look pretty chuffed themselves!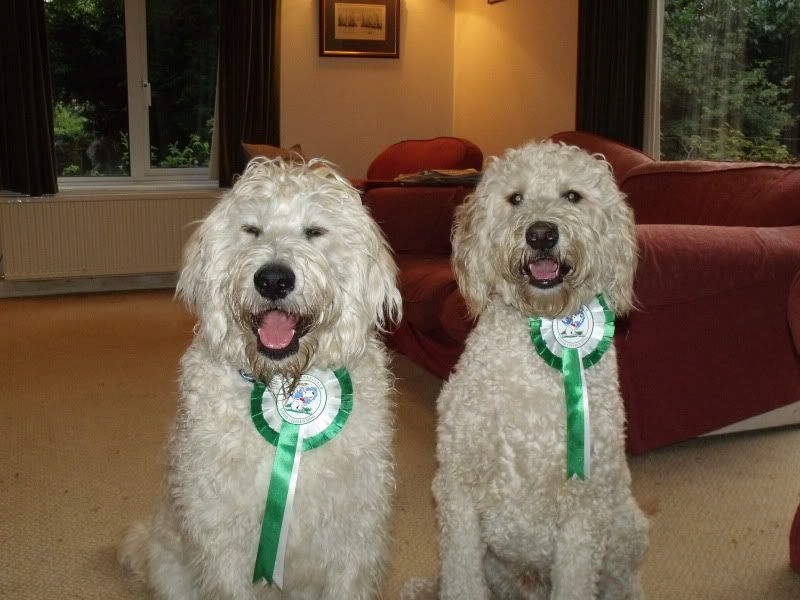 A happy Boris...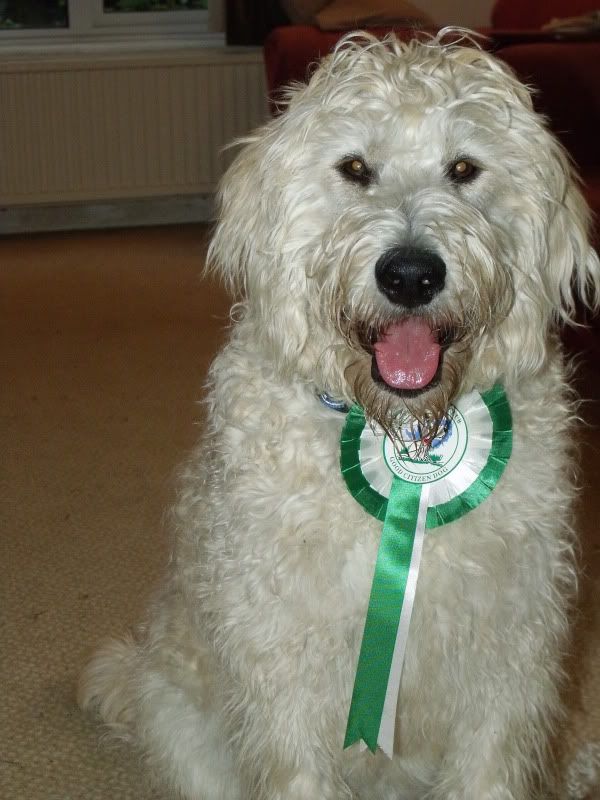 And an equally happy Toby...
Do you think they're proud of themselves or do you think it's the fish supper I've promised them?!