First prize today for Best Trick at National Trust Hatchlands Canine Capers Show.
An embarrassing experience for me having never done this but friends got me to enter - so with a red face and inane chatter I took the stage/ring! Milo performed his sneeze with aplomb followed by a few other things once I realised this wasn't really Best Trick but Best Tricks and they were expecting a bit more!
No, as my husband suspected, I didn't Photoshop this photo! Can't use the programme for starters.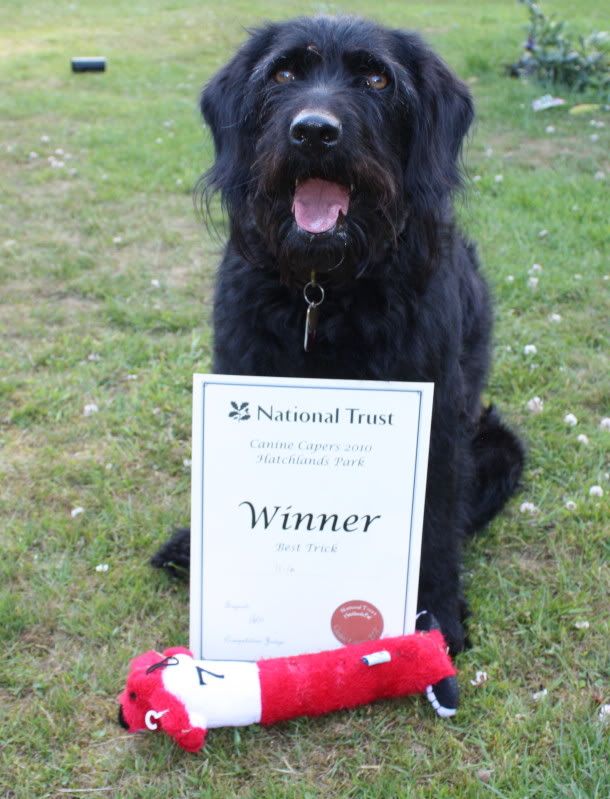 Sue