I was trying to take a few photos of the doodles in the garden, but Poppy & Little B were too busy to pose! The photos are a bit blurry because they were moving so fast!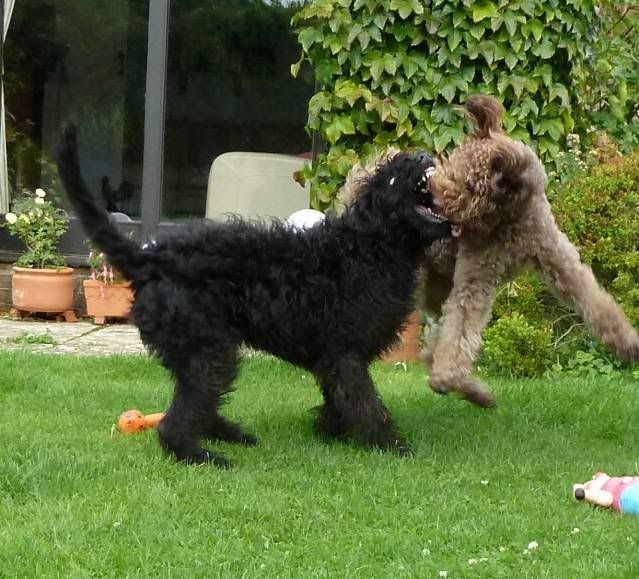 Ummmm .... Beamish ..... you're too young for that sort of thing!
and lastly - one of LB & Daze - he is now just 1" shorter - I am hoping he is almost at his full height, as I didn't want a massive male leaping all over Daisy !