Early Halloween for Wurly, she went round to the neighbours today with her goody bucket. (Our neighbours are mainly elderly and we don't really get any trick or treaters, we're the youngsters at 40
)
She received 3 bonios, a pigs ear & a piece of cheese
. Tried to get her picture of her with her treats but she ate them all as she soon as she got them. Greedy Girl.
Wurly and her bucket (minus the goodies)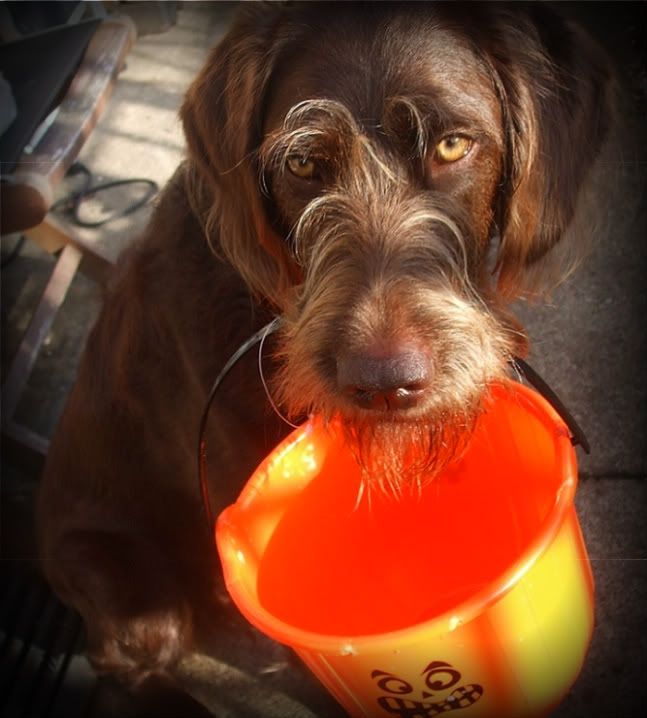 Playing with the plastic pumpkins (she stole them as we were unpacking them for our Halloween party)...thief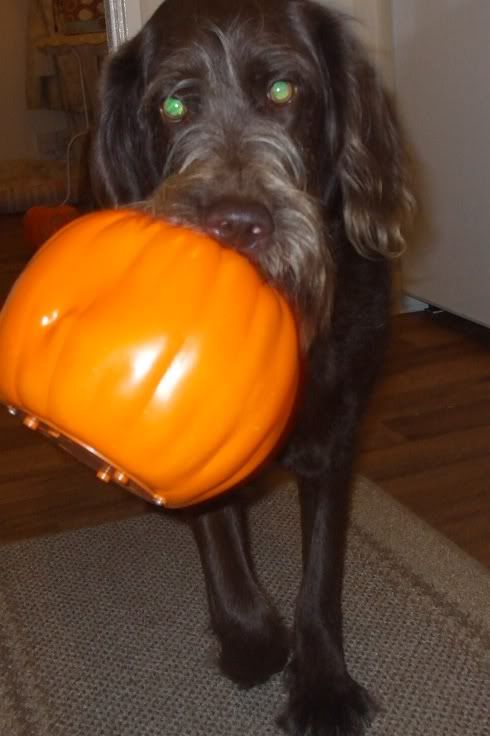 Happy Halloween all.