Beam is fast asleep, so I've had a few quiet minutes to upload some photos - a fab meet with I think over 20 doodles! Lovely to meet so many people, and I've no idea which doodle is which - apart from Beamish since he's wearing his harness, and Rags in her muzzle.
So many doodles!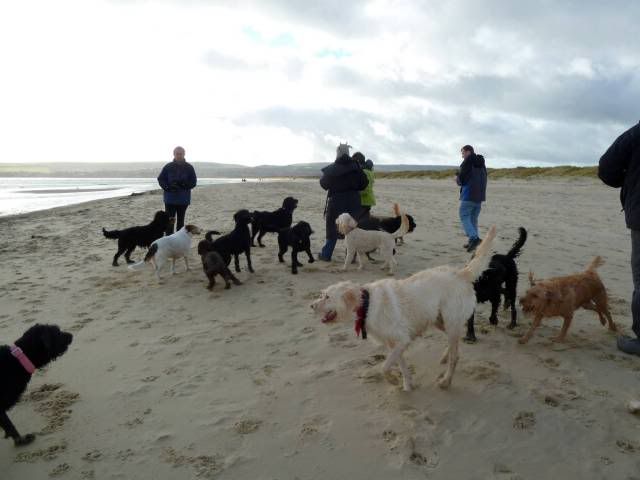 Ummmm - like it says on the label!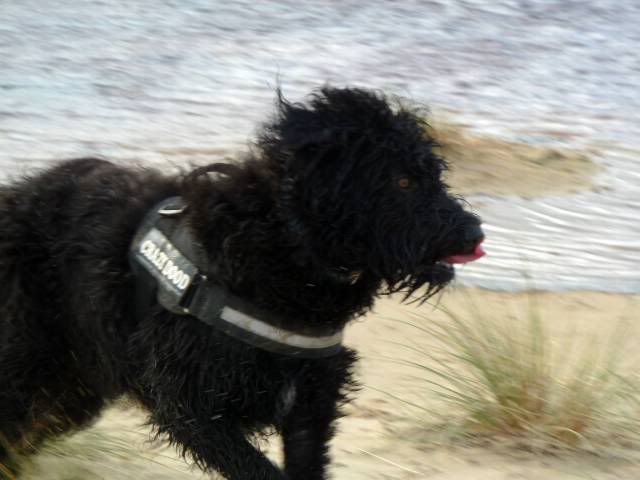 Beam & Rags in the lagoon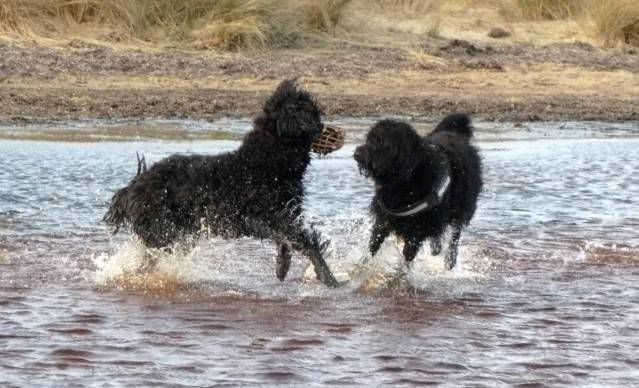 Old Harry rocks in the distance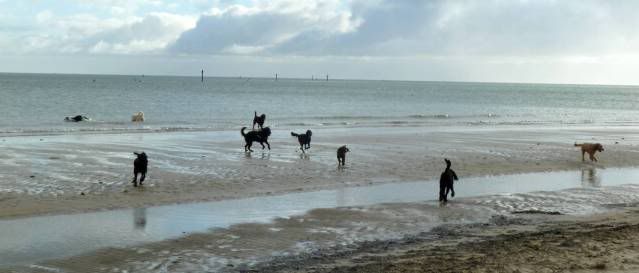 Beamish pushing his luck with the big guys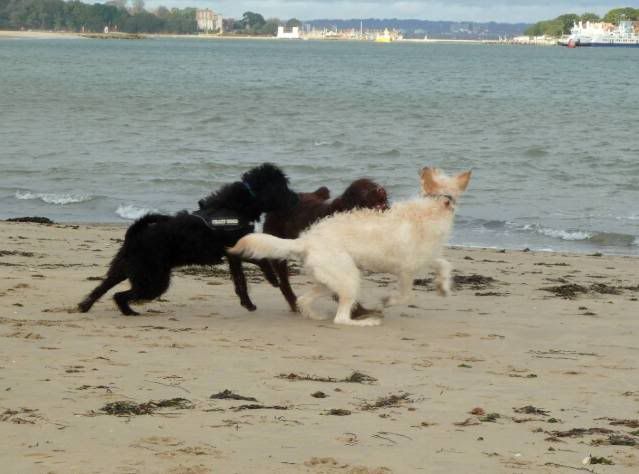 I think this is Stout, Dexter & Beamish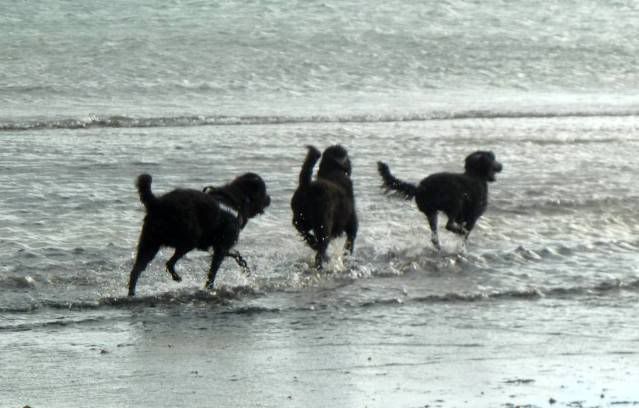 And so they don't get left out ... the girls on their afternoon walk ...