I went to my local pet shop the other day and look what I got in my trolley!!!
---
ahh - great pic !
---
Well she's too big to be a handbag dog so she can be a trolley dolly instead!
---
Posts: 3507
Joined: 03 Apr 2011, 10:51
Location: Derbyshire
Looks like you need a bigger trolly.......................Great photo.
---
Shame it wasn't a BOGOF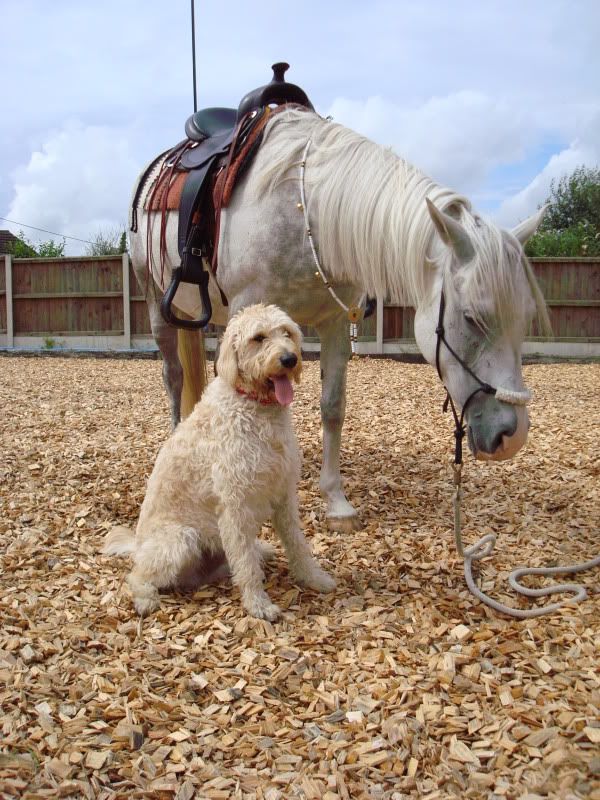 ---
Loving the look on Lola's face! Fab photo
xx
---
- brilliant!
---
Posts: 882
Joined: 25 Sep 2010, 09:42
Location: North Yorks
and she's even found something to sit on as doodles do
---
Posts: 1197
Joined: 02 Feb 2010, 17:11
Location: Cannock, Staffordshire
fantastic picture! Doodles can be so cheeky!
Jodie and Buddy

http://www.youtube.com/user/norau9j82?feature=watch
check out our YouTube vids
http://www.buddy-doodle.com
and our website!
---
loving the BOGOF idea..
Trouble is I'd buy 2 just so I could have 4..
Lola looks like a cheeky minx! xxx

---
Posts: 162
Joined: 12 Dec 2011, 17:28
Ooooo... Let me know if there's a 'buy one get one free' offer
Rhubarb
---