Posts: 638
Joined: 02 May 2012, 13:11
Location: Culworth, Northants
---
Posts: 1068
Joined: 01 Dec 2008, 20:32
Location: South Somerset
Nothing quite like doodles having fun
Lovely photos, especially the second to last
Dillon, Darcy & Ruth
---
Lovely photos, I love the ones of paddy with this ears standing upright!
Cheers,
Chris, Michelle & Stout
Stout Puppy Pics:
http://photobucket.com/stoutdoodle
---
Posts: 882
Joined: 25 Sep 2010, 09:42
Location: North Yorks
Aw, looks like you all had a lovely walk. Lovely photos especially that brilliant sit and stay one
and the welcome rest under the table at the end
---
Posts: 1646
Joined: 06 Jan 2012, 22:25
Awwwww lovely pics x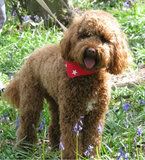 Lindsey and Alfie x
---
Oh that does look fun!
www.dogtrekker.co.uk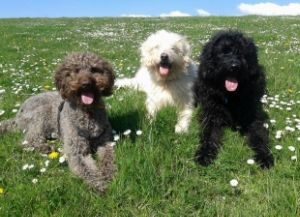 Beauty without vanity, strength without insolence, courage without ferocity, and all the virtues of man without his vices - Byron
---
ahhh they are lovely pics ! i love paddy sitting there all cute
---
Posts: 2229
Joined: 10 Sep 2010, 18:36
Looks like a good outing and doodles loved it.
Were some of the humans having dancing lessons too ? Look at one of the photos...4th from end.
"Now you hold your partner like so..."
---
So sorry to hear about the water
You hear so many horror stories it must have been terrifying for you.
Looks like a wonderful walk though! The one where he's sat giving you his full attention is not only a gorgeous photo - it really shows a bond between you! Fabulous!
---
fab photos,everyone looks like they are having so much fun
---
Posts: 3507
Joined: 03 Apr 2011, 10:51
Location: Derbyshire
Lovely photos
, sorry to hear about that nasty puddle
, it's a shame because it looks like you all had a wonderful time.
---