Rosie
Rosie is the girl we have kept from Sadie's litter, well with 9 boys and 1 girl, our decision
was pretty easy lol
She is very much like Sadie and is such a happy little puppy, who absolutely loves
Cass and Sadie and always wants to cuddle up to them when they are asleep.
She will be 12 weeks old on Thursday and as you can see from the pictures, she is certainly
taking after her mum.
Mum said I could sit up here!
Anything my mum can do, I can do to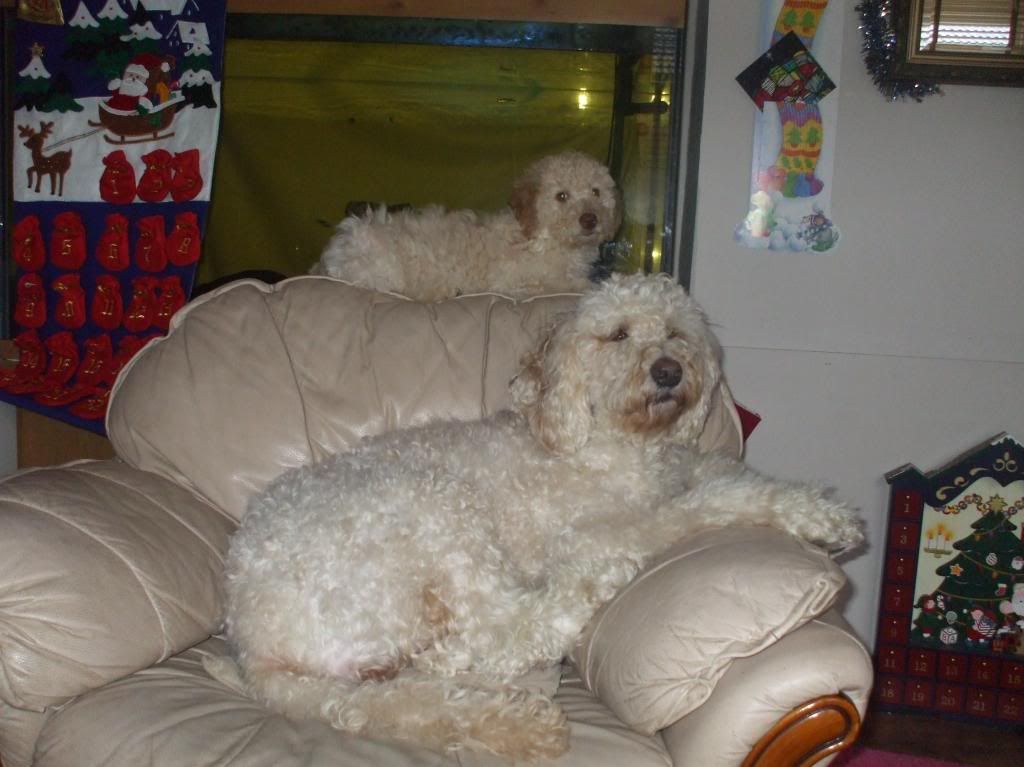 Our girls - Sadie loves her mummy, very sweet, holding paws
Is this how you do it mummy?
I hope you like our pictures
Trish, Cass, Sadie and Rosie
http://www.madaboutdoodles.com