We have been camping this weekend with the talbot club ,our first time meeting with these people they all loved dexter ,but this man and hes wife kept saying he was not a labradoole he was a wolfhound.I must say he does look a bit like one but much better looking,he was a good boy and loved meeting a few dogs and some nice people,they couldnt belive how we fitted him and us in our little campervan,we are looking for a bigger one.
]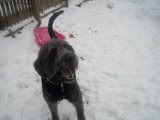 ---
Posts: 239
Joined: 20 Oct 2012, 19:57
Location: barnoldswick,lancashire
looking for a bigger what? campervan or doodle?
minnie the great danoodle
[/
http://s1296.photobucket.com/user/Dunca ... e/library/
]
---
Posts: 2445
Joined: 22 Nov 2011, 19:22
Location: Cheshire
dexter is the biggest gentlest dood I have met and thought it was a squeeze when you had the caravan at doodlefest last year. Cant wait to see you all tucked up in the camper !!!
kathy
---
sorry i ment a bigger campervan ,i said the other day its eiter a smaller dog or bigger van ,only joking ,we did think he would sleep across te front seats but ,no way e lies on the back seat and we have a small space to sleep ,it is fun .
]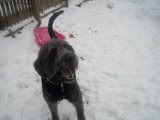 ---
Would be interesting to see Dexter and Minnie together
---
Looking forward to more of your camping adventures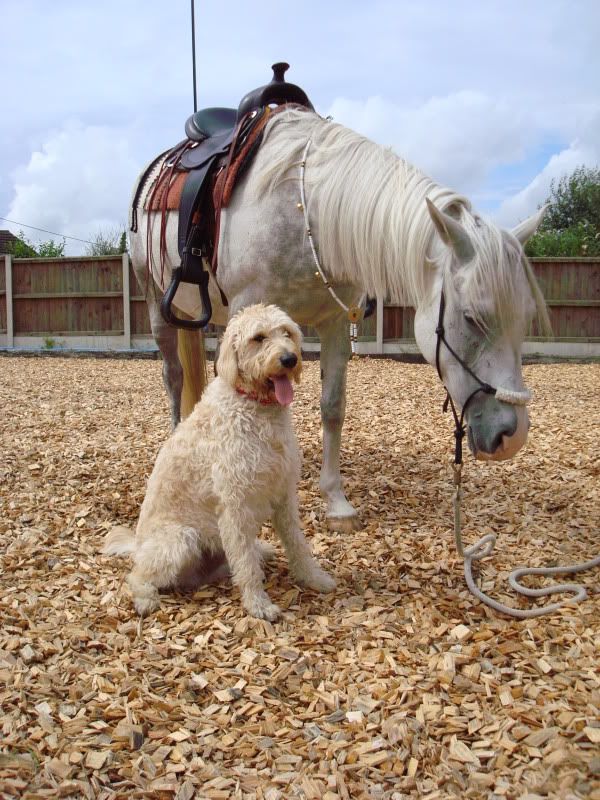 ---
Do you want an idea of how big Dexter is? OK, look at this picture from Doodlefest 2011. Bella is a 14.7kg miniature dood. Dexter is a gentle giant. The pic looks a little rude but he's just sitting behind her!
---
Thanks jean ,he was only about 1 and half then he as grown since,he is all legs,and very heavy build,that was a great weekend ,apat from us breaking down,cant wait till the next doodle fest.
]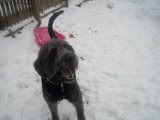 ---