I think the universe is doing everything it can to stop me enjoying walks with my doodle. After waiting (not so patiently) for Mabel's broken toe to heal we had a few weeks of enjoying romping around the Hertfordshire countryside together & then I somehow managed to get a slipped disk.
I've been out of action now for 4 weeks and it could be a while yet before I can even think of taking my bounding fluff ball must for a walk again.
Still she's getting very good at sympathetic licks and cuddles!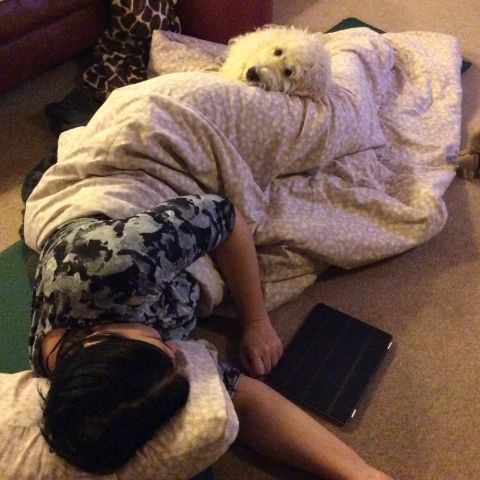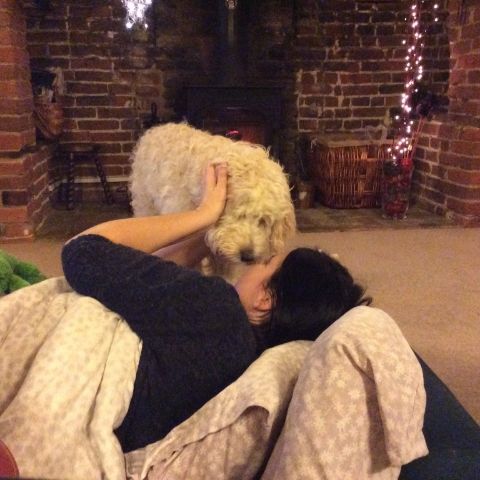 Wishing everyone a happy (& healthy) Christmas,
Kate