Is there any do you think? I have always found girls to be incredibly loyal and never far away but not as cuddly/soppy as boys.
---
I reckon girls are more complicated - they think things through and plan what they will do. They tend to be problem solvers. Boys are more straightforward and react rather than think imo! Often dopey and very soft, but if you get a feisty one can be hard to handle.
www.dogtrekker.co.uk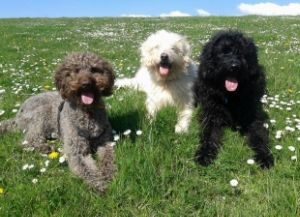 Beauty without vanity, strength without insolence, courage without ferocity, and all the virtues of man without his vices - Byron
---
A bit like humans then!
---
I've mostly had boy dogs because I feel they're more like "bros" and girl dogs are more like "babies"
---