Posts: 21
Joined: 05 Jun 2016, 10:07
Me and my partner have been looking at booking a holiday in August and wondered if there were many pet friendly hotels/cabins/caravans near the coast. Wondered if anyone had any recommendations. I'm in Shrewsbury, Shropshire but we don't mind a nice distance drive.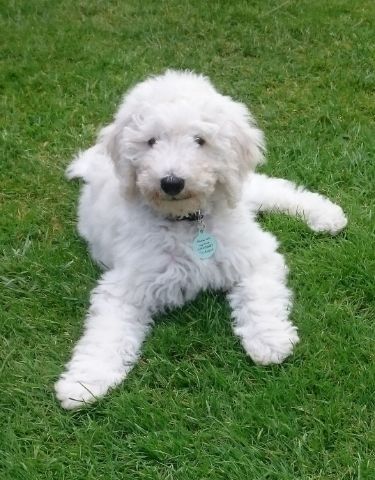 ---
We go to Cornwall( from Somerset) at least 3x a year. We tend to stay in cottages and I can recommend "classic cottages" and "Cornish cottage holidays" both have great dog friendly places. We also like to go to Wheal Rodney Holiday park at marazion for short breaks,it's a v small family run site with chalets and a pool. Do bear in mind that dogs can't go on beaches between Easter and 1st Oct...although there are beaches in Cornwall where you can take them. Anny
---
We went to Dulverton in Somerset last year in our caravan. It isn't on the coast but not that far. The village was very dog friendly - Stout was allowed in all the pubs, cafes and restaurants, and there were lots of really nice walks from the village so we didn't drive much either.
Cheers,
Chris, Michelle & Stout
Stout Puppy Pics:
http://photobucket.com/stoutdoodle
---
John Bray Holidays have dog friendly cottages in North Cornwall.
http://www.johnbraycornishholidays.co.uk
and
Dorset Coastal Cottages
https://www.dorsetcoastalcottages.com
Ann & Ben
---
Posts: 286
Joined: 03 Oct 2013, 12:15
Location: EastSussex
Stayed in Dorset in April in "The Barn "in West Lulworth a 2 bed conversion with contained garden. Dorset Coastal Cottages has many dog friendly cottages for self catering. West Lulworth is a stunning area for dog walks and pubs such as Castle inn at West lulworth which does good pub food and Cider heaven, also B&B where pooches have run of the whole pub, sausages and treats for four legged friends, so much so we had to go in every time we passed as Holly refused to move another step. ( nothing to do with the Cider, honestly
)Lulworth Cove Inn also great restaurant and pub you can take pooches in and soooo dog friendly. In fact beaches, cafés, pubs,shops so dog friendly we are returning in October. If you love stunning scenery such as Durdle door and Jurassic Coast, chesil beach, Portland bill, Dorchester and a picturesque thatched village around every corner then West Lulworth area is for you.
---
---
If you fancy glorious Pembrokeshire take a look at thewoofguide.com by Coastal Cottages.
They have paw ratings which match particular requirements for different dog types and personalities with suitable properties
And there's loads of dog friendly pubs!
Cheers, Sue
---
I have just booked one at wales in a private caravan going on 17 no charge for dog.Its on holiday village near barmouth.
---
Posts: 21
Joined: 05 Jun 2016, 10:07
Thanks everyone, I'm going to look into all these websites this evening and hopefully get something booked up for our possible summer....whenever it comes back!! Hayley & Louis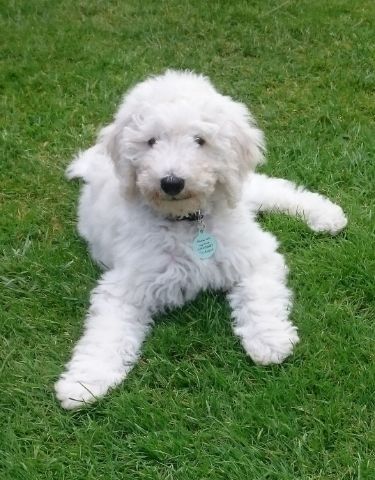 ---
Posts: 21
Joined: 05 Jun 2016, 10:07
Hi Noglet, can i ask if your white labradoodle is the F2? My baby is now 11 weeks old, similar colour and a f2. Wondered if you pictures of your pup was the same as the older pictures. If that makes sense. Hayley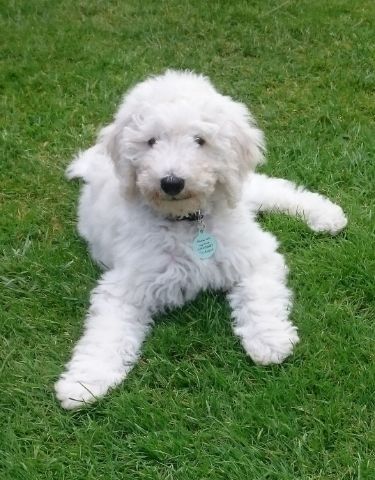 ---
Hello,

Yes, George is our F2 cream/mud coloured boy. He's the fluffy white pup and then the spiral curled 1 year-old in the photos.

Looking at your picture of Louis, I'd say he could end up looking fairly similar to George.
---
Probably the wrong side of the country for you but we got to North Yorkshire with Roker a lot and always find it really dog friendly. We spend a lot of time around Scarborough\Robin Hoods Bay and stop at this place :-
http://www.meadowbeckholidaycottages.co.uk/
Used them 4 or 5 times now and always great. Think if you look in the Dog-friendly Holidays and Days Out section of this forum i think i've done a review of them. Its about a 3 or 4 mile walk from the cottages through some woodland and a quiet road to the beach at Bogglehole which if you time it right you can then walk along the beach to Robin Hoods Bay or you can go the cliff top path way plus within easy driving distance you have Whitby and Scarborough. We also last time around found a really good walk around the "Hole of Horcum" which was great fun starting and ending, more importantly, at a pub!!
---