Lovely to hear from all the old crowd! Love to everyone!

Susie x
Flora Doodle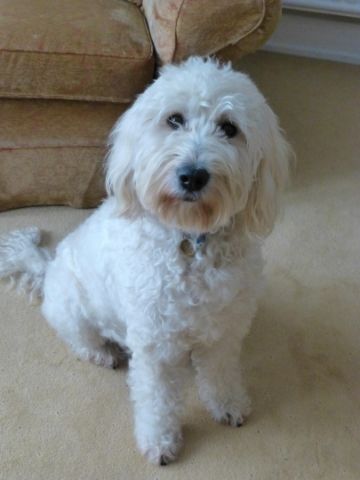 ---
Posts: 286
Joined: 03 Oct 2013, 12:15
Location: EastSussex
Hello Dido Doodle, lovely to hear from you, we may now be small in numbers but we like to hear and see what's going on. How old is your doodle and what has he / she been up to so far. If you don't tell us we will never know. We seem to use postimage.com a free site to post pictures which I found relatively easy considering I am technophobe. There is so much info on this site and it is always nice to know that all the little problems have been shared and experienced by our delightful doodle owners. Keep in touch
Kathie
---
Posts: 286
Joined: 03 Oct 2013, 12:15
Location: EastSussex
Great to hear from you Bid, do doodles ever really stop being naughty- naaa. They just lure us into thinking they mature.
It's hard to believe where the time goes Holly is now over 5 1/2. Those first few years when I read every scrap of info on the forum I did wonder if she would make 2!!!!! But she has matured
So the youngster Beamish is the star at classes. Well done boy.
---
Posts: 17
Joined: 29 May 2018, 09:47
Hi Kathie
I posted an introduction called 'Hi!' which talks a bit about me and my puppy, Dido. I'll probably put progress updates there as well when I can.
Dido is 4 months old today and she is a miniature labradoodle.
---
Posts: 3346
Joined: 30 Dec 2012, 13:50
Location: Waltham Abbey
Contact:
I've been a member since I had Lulu and she is now 6 and the best furry friend anyone can have. I learned a lot here. It was much more used but obviously Facebook has overtaken it. We are still here to help
---
[im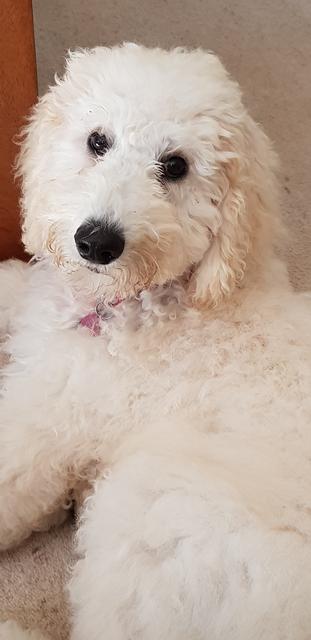 g][/img]
I have found this forum SO helpful and informative - Luna 16 weeks now and a BIG bouncy bundle of fun who loves everybody and everything! Early days were hard work but she is now wonderfully behaved when out, a joy to train and a beauty as well. She was groomed/trimmed 3 weeks ago but face now looking a bit overgrown. She needs brushing every morning to remove various bits of foliage/seeds! 4 days no wets in house - fingers crossed. For some reason, although she is perfectly happy in the car, she invariably wets a little - even on a very short trip. She manages to hold it overnight and during day. Any ideas on this very welcome.
---
Hello everyone!

Not sure if anyone remembers us, but we're in North Wales and have two doods - Stan the mini is now 8 and George our heffalump will be 6 next month.

I've not been on for a while, but thought the other day that I should check in and see how everyone is doing

Sarah xx
---
Posts: 372
Joined: 06 Aug 2014, 17:24
Hi Noglet
What part of North Wales, are you in.
We have a holiday home near Porthmadog, and are there every weekend.
Sarah and Harley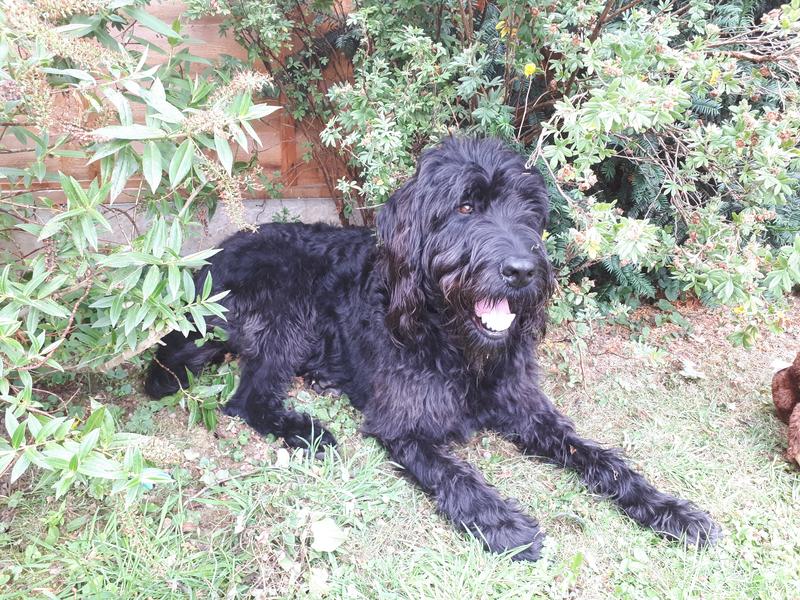 ---
Posts: 286
Joined: 03 Oct 2013, 12:15
Location: EastSussex
Remember your tribe well, Holly is a lovely girl over 5 now, those puppy days seem a long time ago. Lovely to hear from you again, the poor old forum has had up and downs but at the moment there is a nice group and the info and help still there.
Love Wales beautiful scenery and fab lamb shanks I remember.
Achieved 1 life ambition to visit Portmerion ( don't think spelt right) most peculiar but stunning estuary, expected a large white balloon to bounce over me at any time.
Keep in touch.
---
Hello!

We're only just in North Wales, to be honest. A village called Bronington, mid-way between Chester and Shrewsbury.

Portmeirion gets you like that - the urge to tell them you're not a number is pretty strong!

Love Porthmadog, Sarah, though we have a tendency to head to Anglesey if we want the seaside, a habit from when we were in Cheshire, I guess.

Lovely to see people around on the forum, I'll definitely check-in more regularly!

xx
---