Dexter is 5 years old tomorrow ,its gone very quick cant rember much of him as a pup cause he was big even at at 8 weeks and he grew so quick ,but my lovely big boy is my world. We off camping today for weekend he's treat. Going to takes some cakes for rally friends to celebrate.
---
Posts: 1017
Joined: 12 Dec 2010, 22:40
Happy birthday Dexter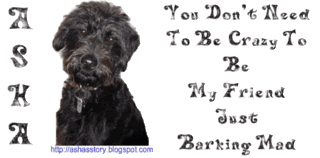 ---
Posts: 309
Joined: 23 Jul 2014, 23:11
Location: Aberdeenshire
Enjoy! Time flies when you're having fun with your best buddy.
X
---
Posts: 369
Joined: 06 Aug 2014, 17:24
Happy birthday dexter, enjoy your camping trip.
---
Happy belated birthday Dexter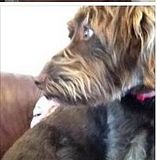 ---
Thanks for birthday wishes ,he had a lovely relaxing weekend .The rally members even made him a birthday card.
---
Posts: 2229
Joined: 10 Sep 2010, 18:36
Belatec HAPPY BIRTHDAY DEXTER
I was hoping to read Dexter gog some birthday cake too
Glad you had a good weekend.
---
OH yes we gave him a small fairy cake also he's best friend Olli a black lab who comes to the rally ,they really love each other you would think they are boyfriend and girlfriend the way they look forward to see each other . The lab even cry's till he gets out the van to see him.
---
HAPPY BELATED 6th BIRTHDAY DEXTER
Sorry for the late birthday greeting for Dex ....I did post on the day but forgot the submit button
...
Glad he had a lovely Birthday
---