Hi Lucy, Oh wow - yay!!!
We drove 3 hours there and 4 hours back (traffic!!) from Bath. He's already started chewing the skirting boards
but we bought a 'do-er upper house so the kitchen and utility haven't been decorated so he can do his worst!! Bella stopped all chewing once her adult teeth were in so we deter him with toys and citronella spray on wood but aren't too precious!
Sully was one of the 'big boys' left. There were 3 when picked him up. He's now 13 weeks today and just over 10kg (I think). I look forward to some pics. I uploaded a few to 'we have a new baby, meet sully' in the introductions I think.
It's funny Sully acts all tough when playing with Bella, and now that she is used to him she runs rings around him! When we pick him up he just melts and enjoys a good cuddle. You can even put him on his back like a baby in your arms and give him a belly tickle. ... Better not get him used to it though haha I'm guessing he will be about 21/22in at the shoulder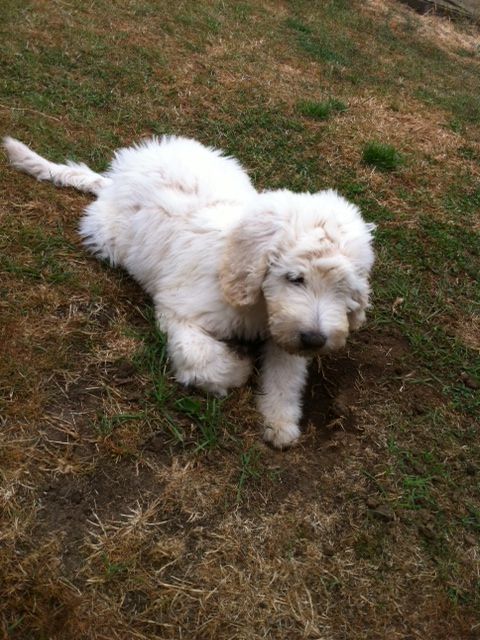 Digging a hole (he isn't allowed to do that!!) on our dead grass!!