Posts: 162
Joined: 09 Feb 2012, 13:41
Saw this on the BBC this morning
http://www.bbc.co.uk/news/uk-25820926
---
Posts: 3346
Joined: 30 Dec 2012, 13:50
Location: Waltham Abbey
Contact:
---
Thanks for the post.
Cornwall is not too far away so it's good to get the alert.
I wasn't aware that this disease was in the Uk
---
Yes thanks, I wish they would be more precise with their locations because I am in Worcestershire. At least will be aware of it now.
---
Thanks for the warning.
Claire
slave of Leon & Sally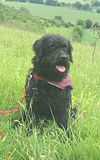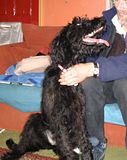 ---
Posts: 2229
Joined: 10 Sep 2010, 18:36
---