Best wishes,
Linny, Buffy & Spike
Sign the pledge to stop puppy mills at
http://action.humanesociety.org/site/Su ... EY_ID=1840
---
g'day. beaut pic......welcome to the forum.....
what a beautiful country you come from, my bro lives the other side to you in Perth..would love to live there to....but OH wont just yet.....
---
Posts: 797
Joined: 24 Sep 2007, 20:50
Location: Fife
This pic is fac - it looks just like a xmas card!!!!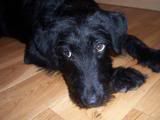 ---
What a gorgeous photo of two gorgeous christmasy dogs.
welcome
jane and daisy

http://www.labradoodle-rescue.com/
---
Posts: 351
Joined: 09 Aug 2007, 22:44
Location: cheshire/newton
Contact:
what a lovely photo...it looks like even your dogs are in the festive mood..yes...x
barneydood wrote:This pic is fab - it looks just like a xmas card!!!!
it actually does look like a christmas card doesn't it barneydood..hehehe..lol!!
becki and sassydoodette...x
x-x-:)Doodlebugs-Labradoodles:)-x-x
http://doodlebugslabradoodles.piczo.com
---
Posts: 34
Joined: 15 Sep 2009, 14:55
Location: Derbyshire
---