A small, select group today, just four of us. Archie was in heaven, being accompanied completely by beautiful girls (I leave it to you to decide whether the hoomans are included in that statement, but the doodles certainly are!).
Today we had:
Wendy with Tilly (tall grey/silver)
Susie with Flo (white)
Lesley with Jessie (white)
Paula with Archie (GSD x collie Hon. Dood)
A big thank you to Wendy for showing us around one of her local haunts and for allowing me to indulge in remeniscence, my having lived just down the road between 1962 and 1977, spending my life falling off a pony on the common.
The next walk is on
Sunday 2 October 2011, 10:30 am, provisionally at Gatton Bottom
/ Wray Lane Car Park, close to M25 J8 (Reigate Hill). Details to be posted later.
Jessie and Tilly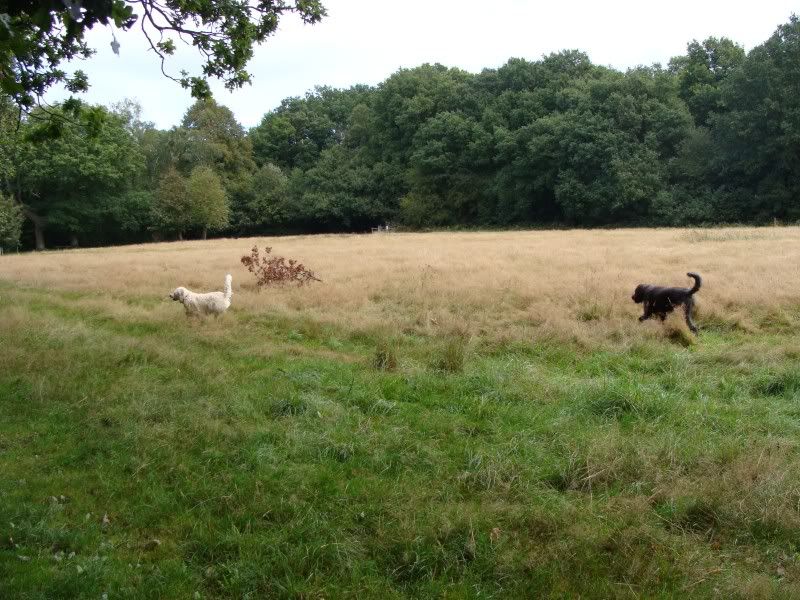 Jessie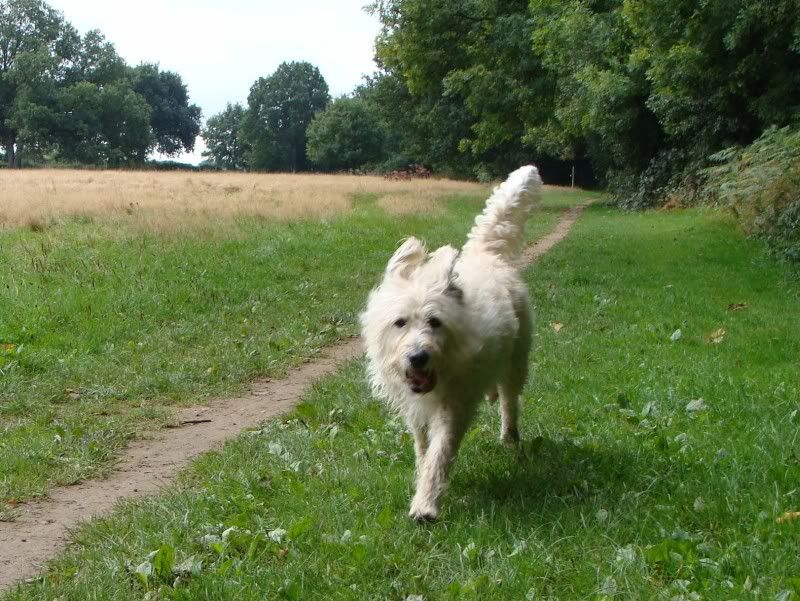 Flo and Archie in front of Jessie and Tilly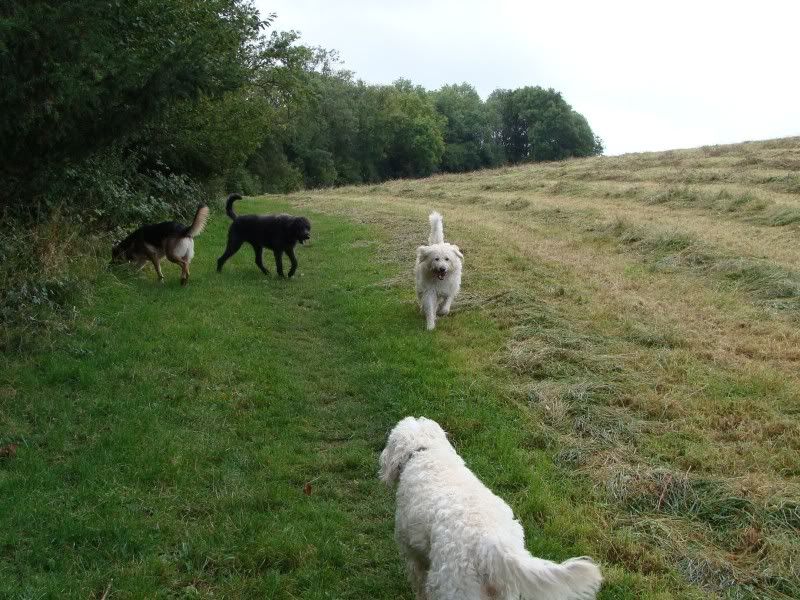 Archie and Jessie transfixed by a huge "bird" coming in to land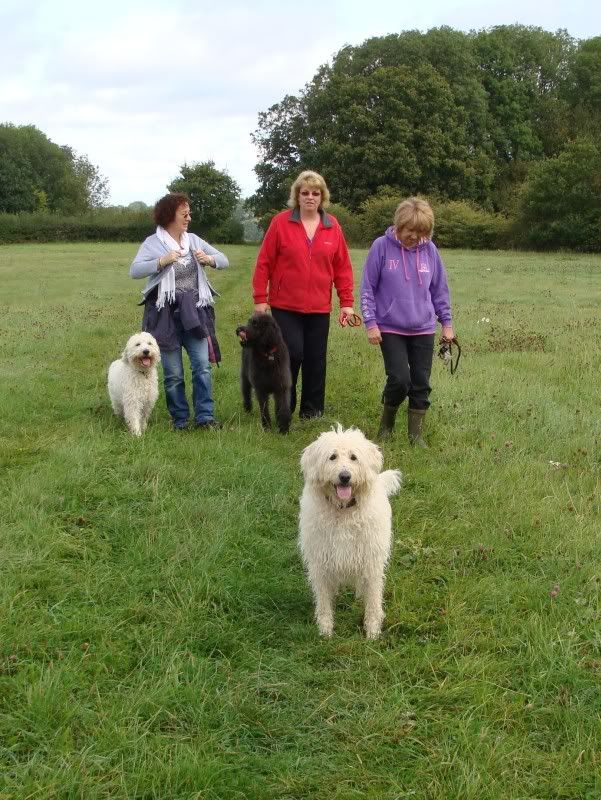 Lesley, Wendy and Susie with Flo and Tilly