What a sight to behold...the bluebells at Banstead Woods were at their very best and we were lucky that, despite threatening clouds, our walk was dry and the sun even peeped out through the clouds at times.
We were also lucky to have had ten such lovely dogs on the walk, all so happy and playful. They were:
Tilly - tall silver/grey
Flo - white
Piet - pale chocolate
Lola - cream
Dexter - black
Ruby - chocolate, Flo's daughter
Rubee - black/grey, Flo's son
Maisie - white
Hattie - welcome newcomer, Cockapoo
Archie - GSD x Collie
The next walk will be at Marden Woods, Woldingham, on Sunday 11 May at 10:30 am - details will be posted nearer the time.
Here are the pics I took today.
Maisie, Piet, Tilly, Rubee and Dexter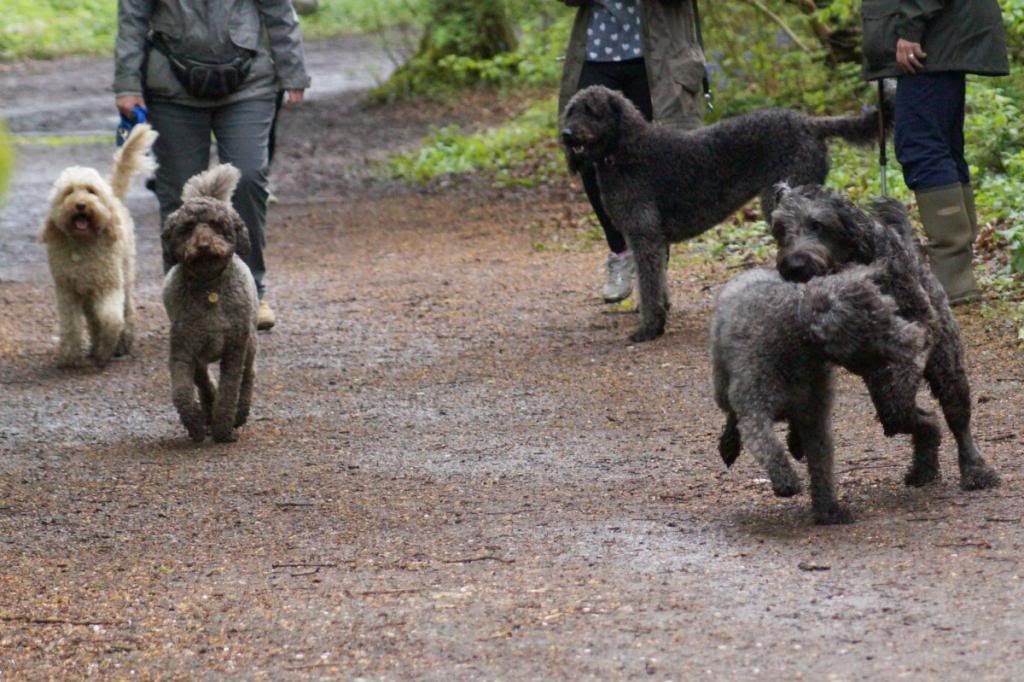 Lola and Rubee
Hattie and Ruby
Flo and Archie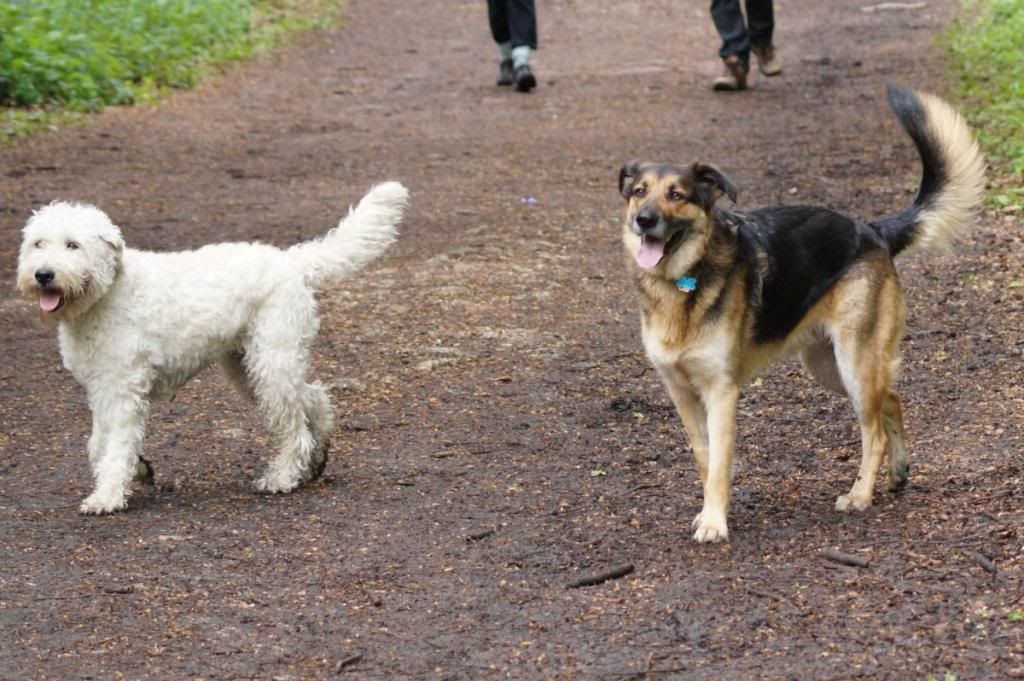 Lola and Rubee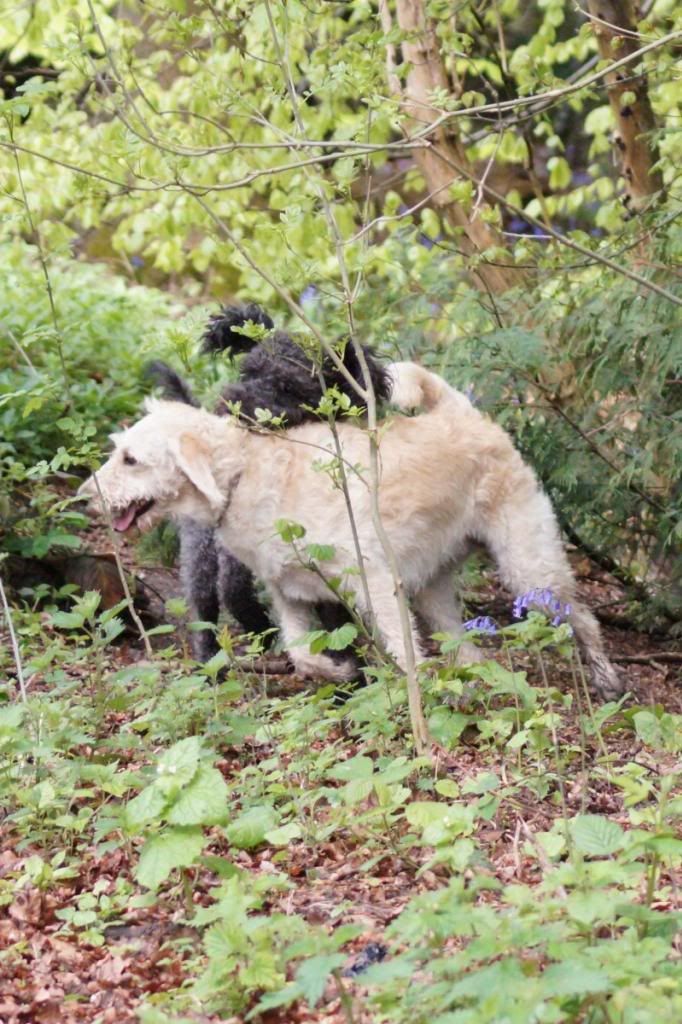 Hattie
Ruby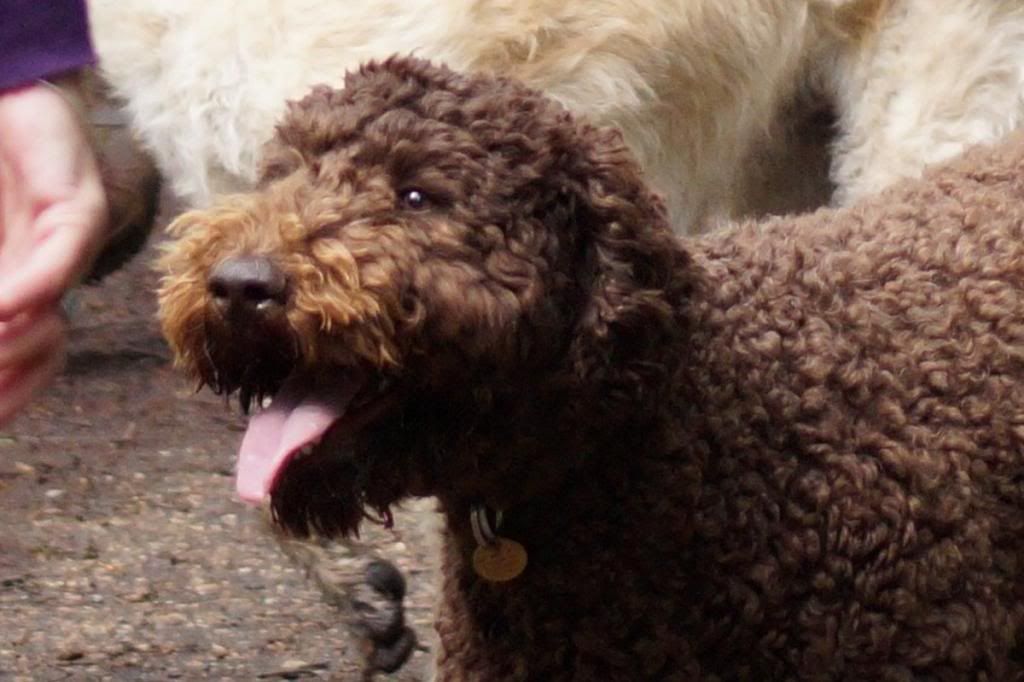 Dexter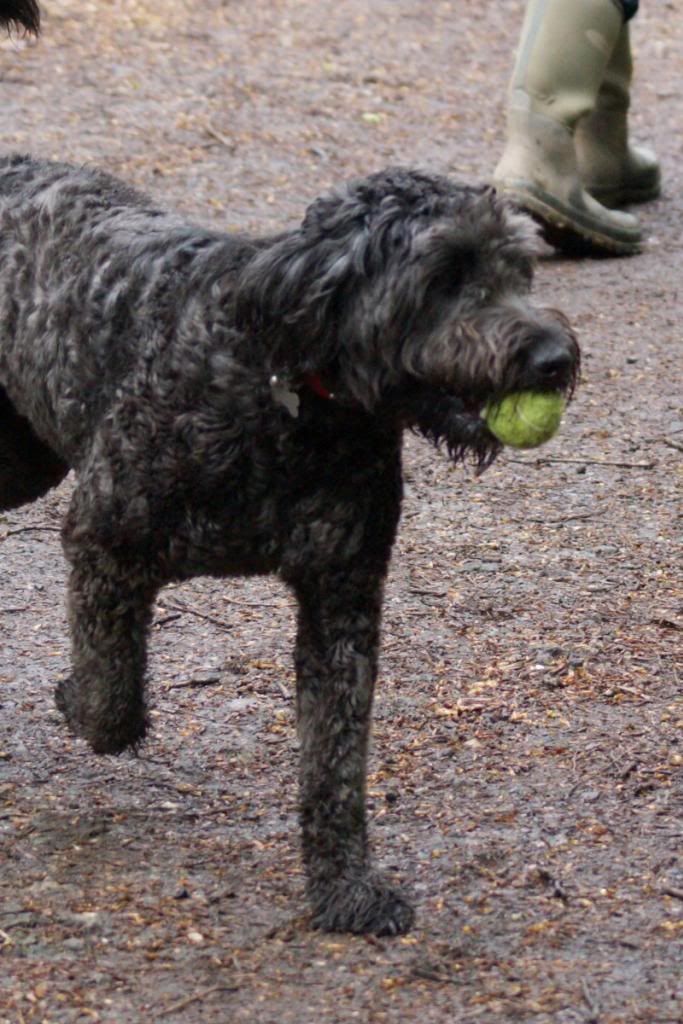 Piet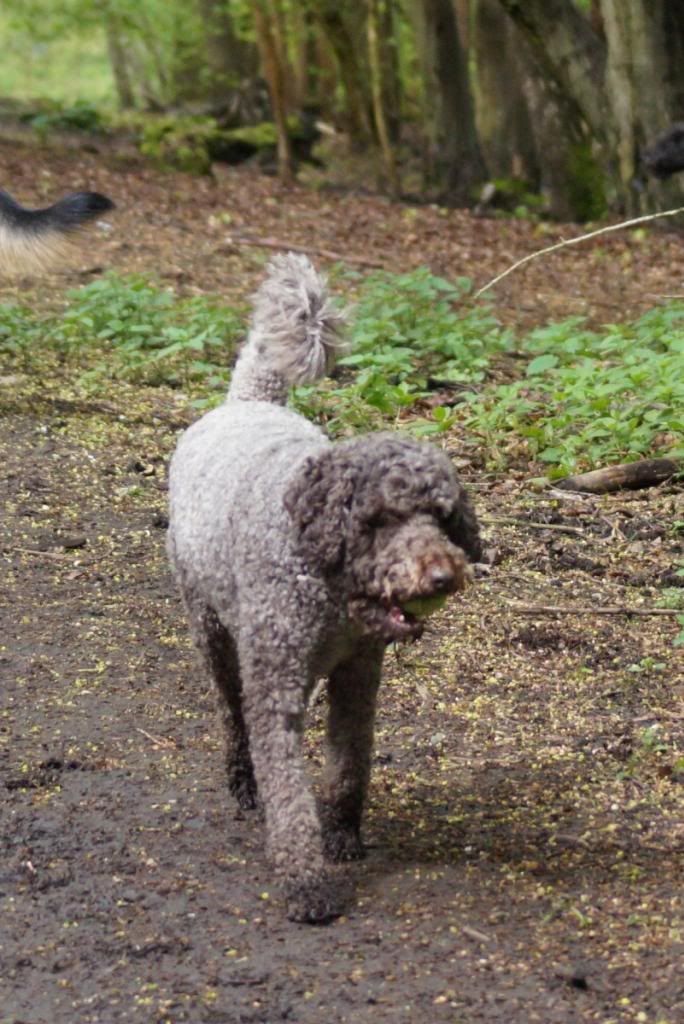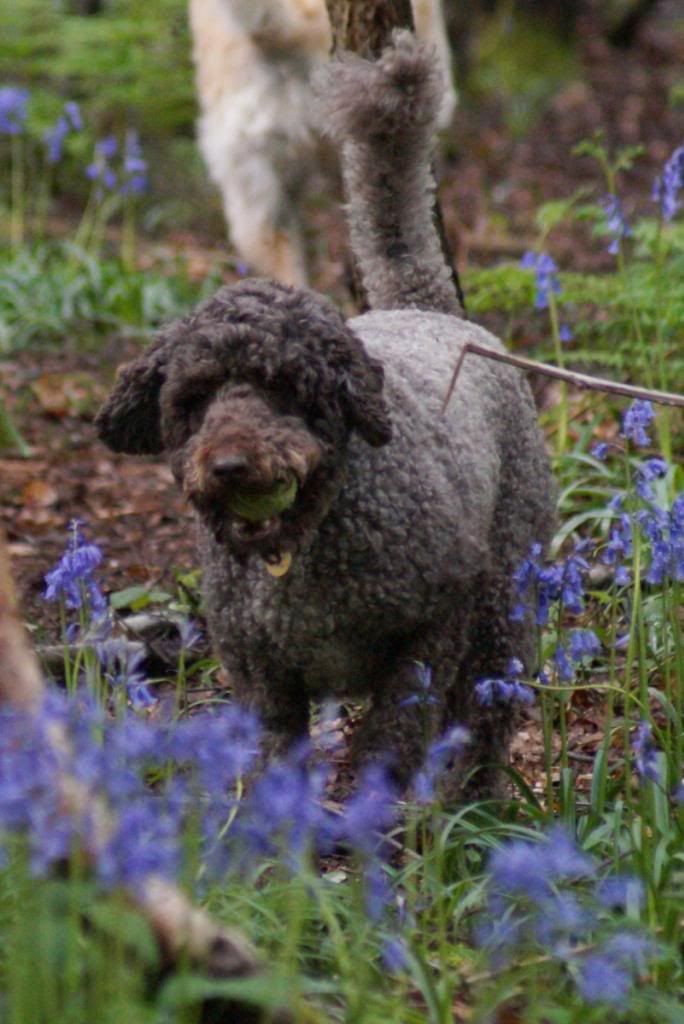 Piet and bluebells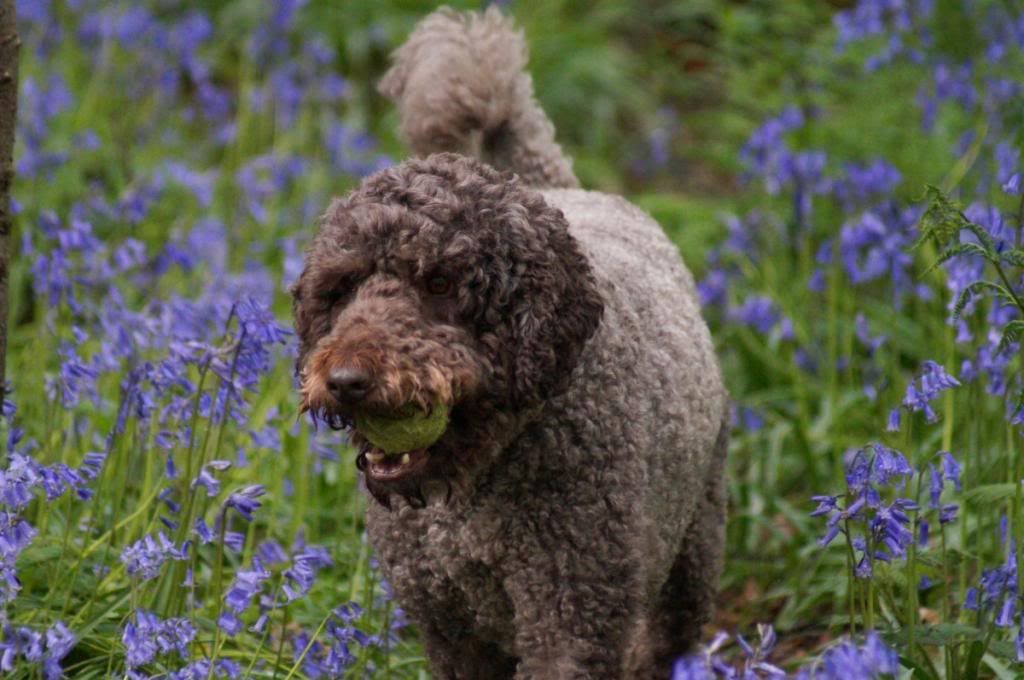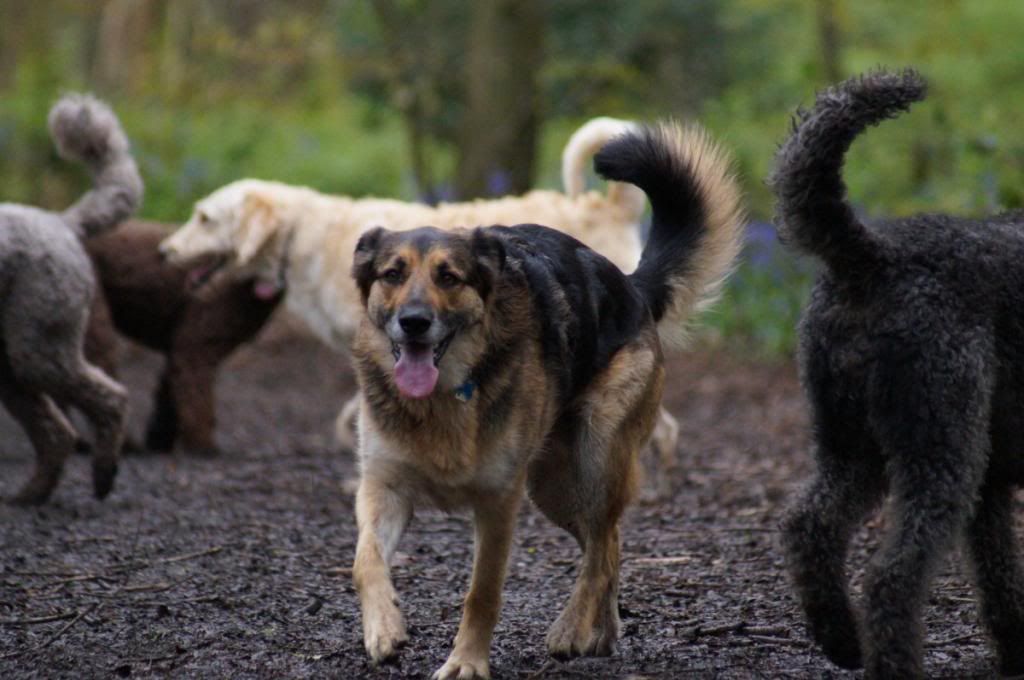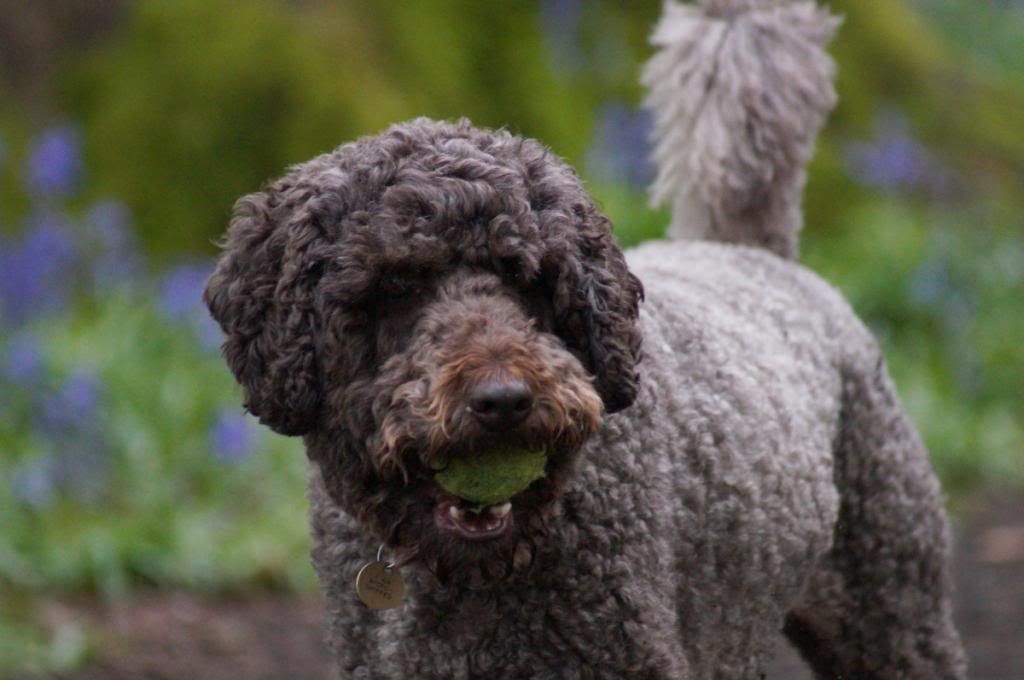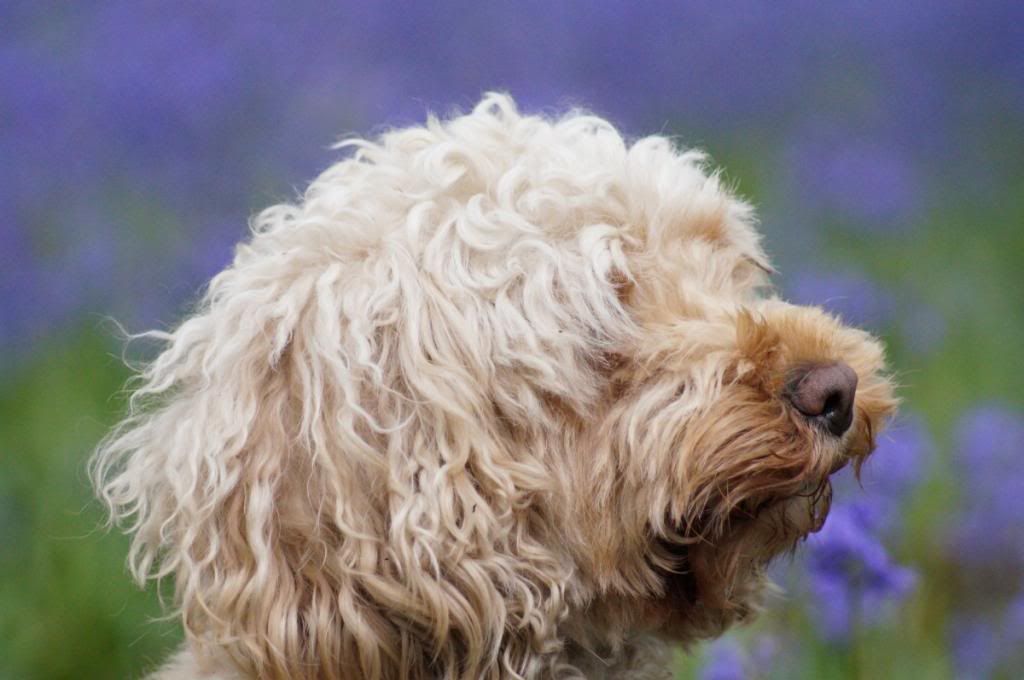 Hattie and bluebells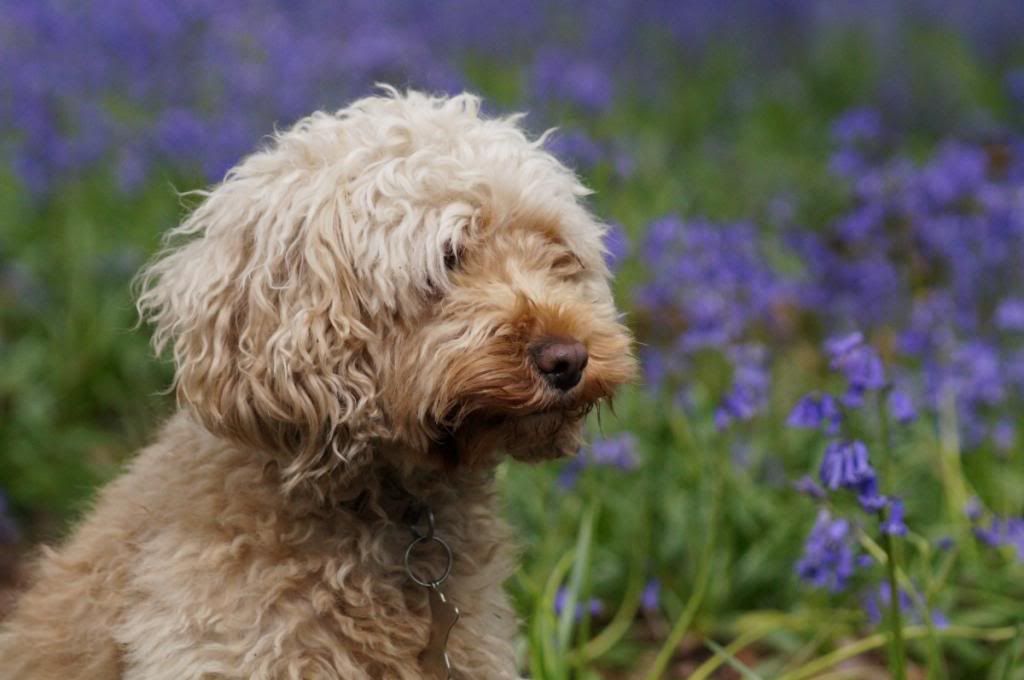 Maisie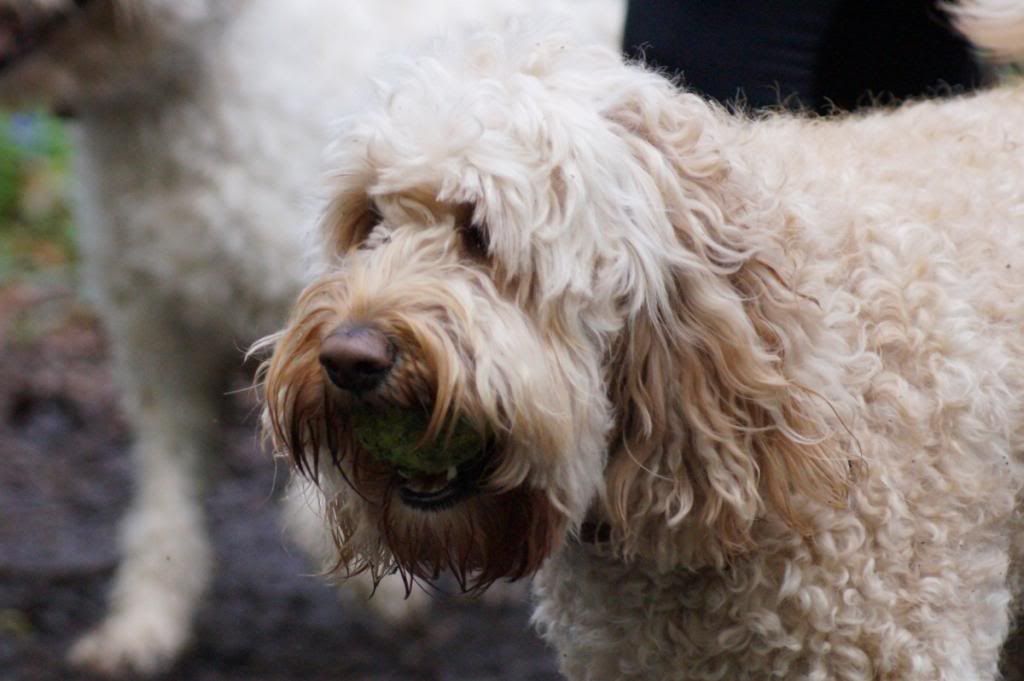 Flo
Maisie - having a go at Archie
Maisie
Piet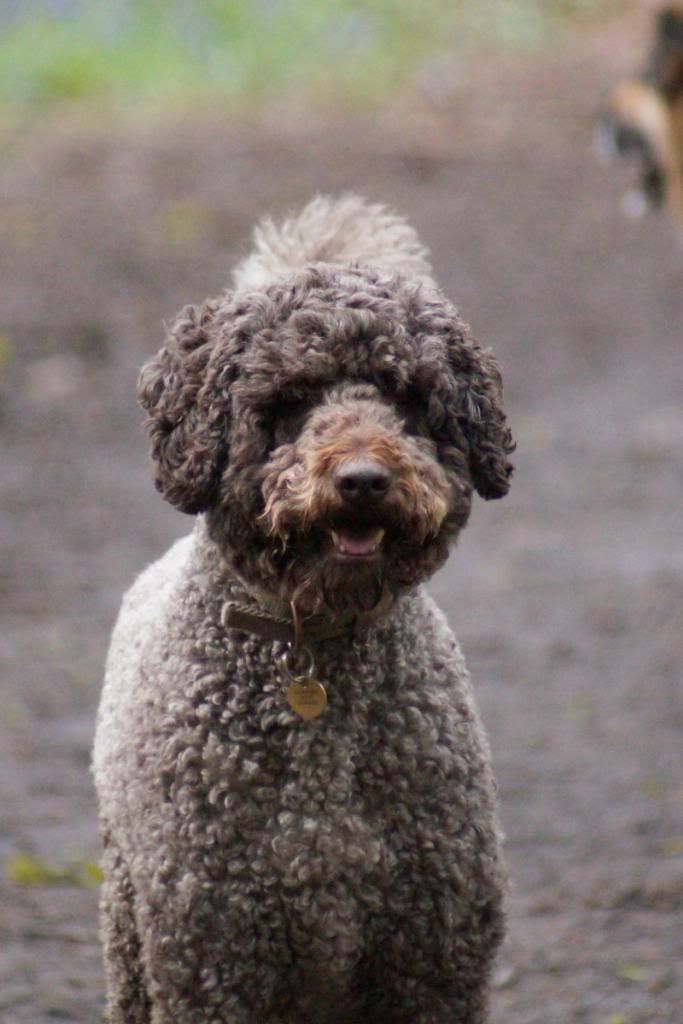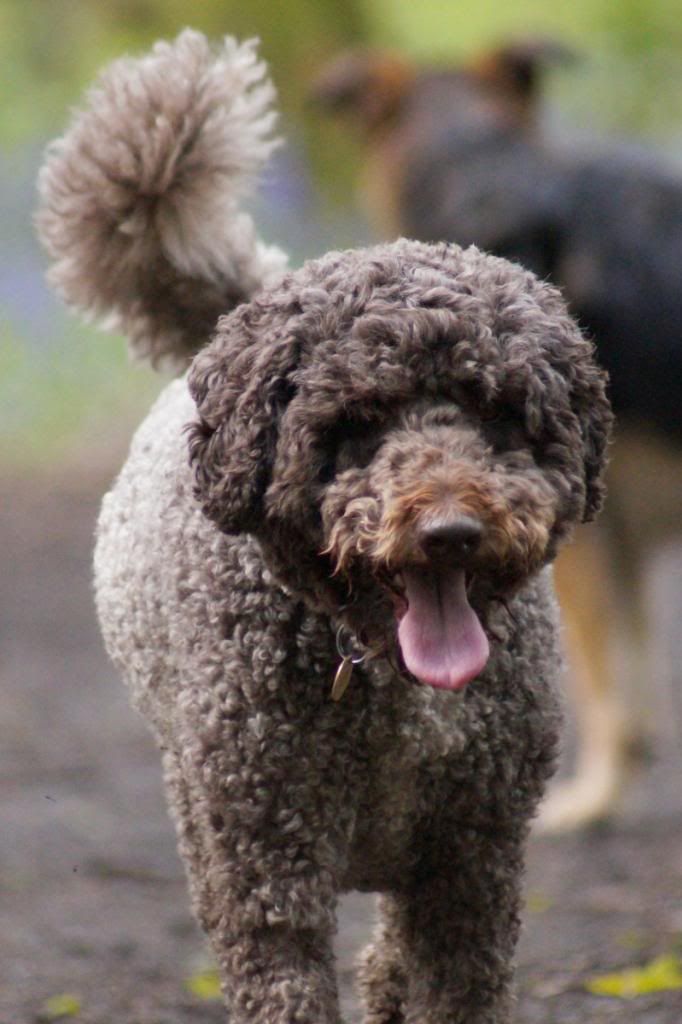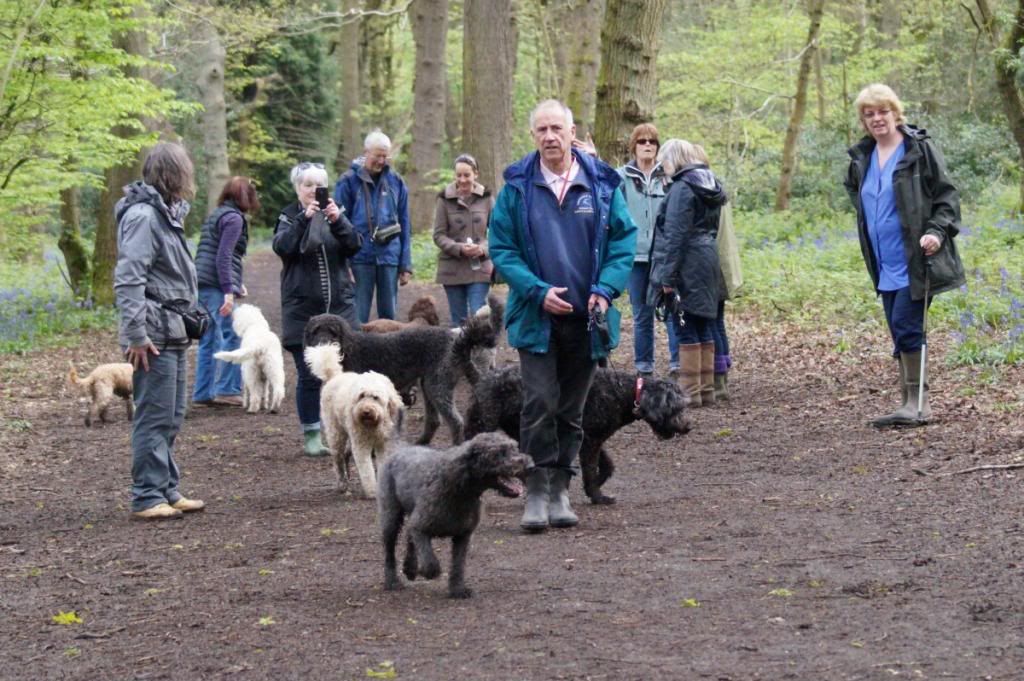 Lola
...why we walked there....
Archie
Tilly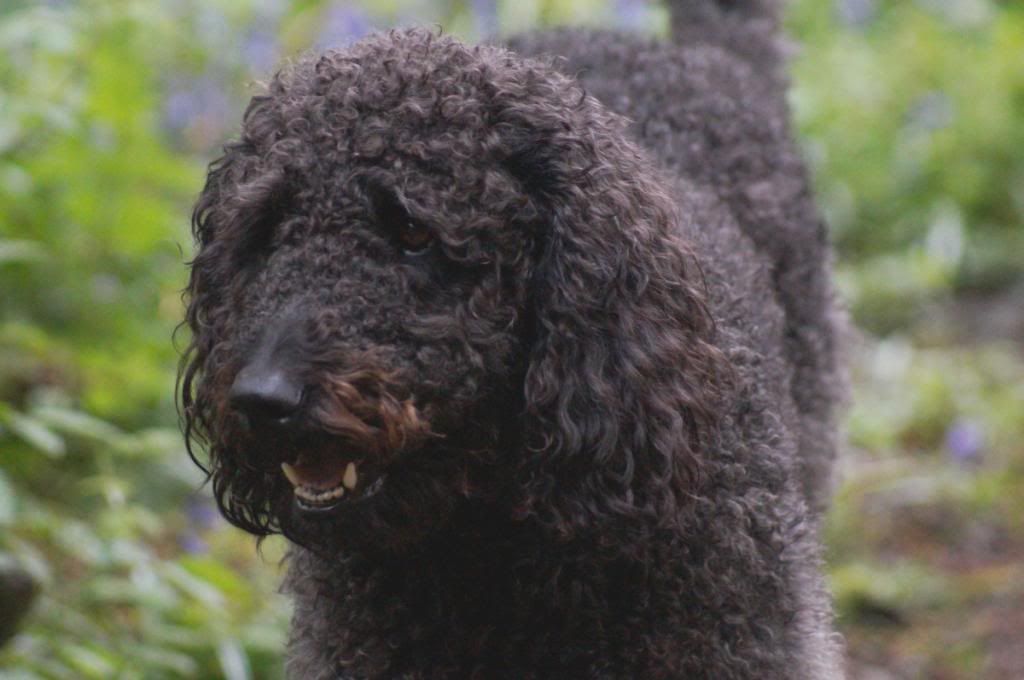 Dexter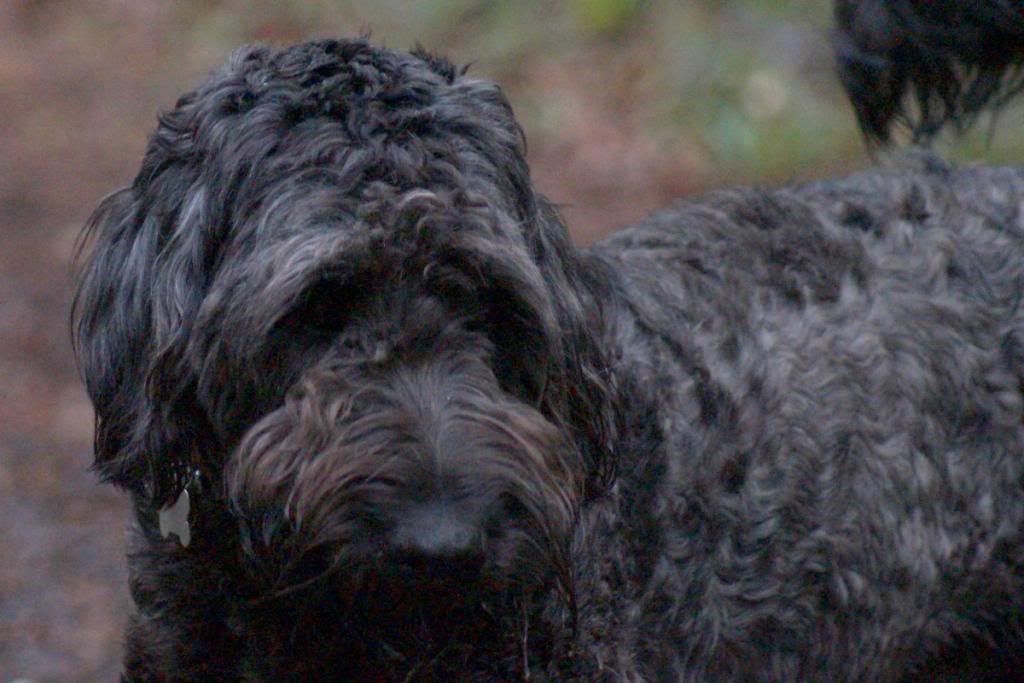 Maisie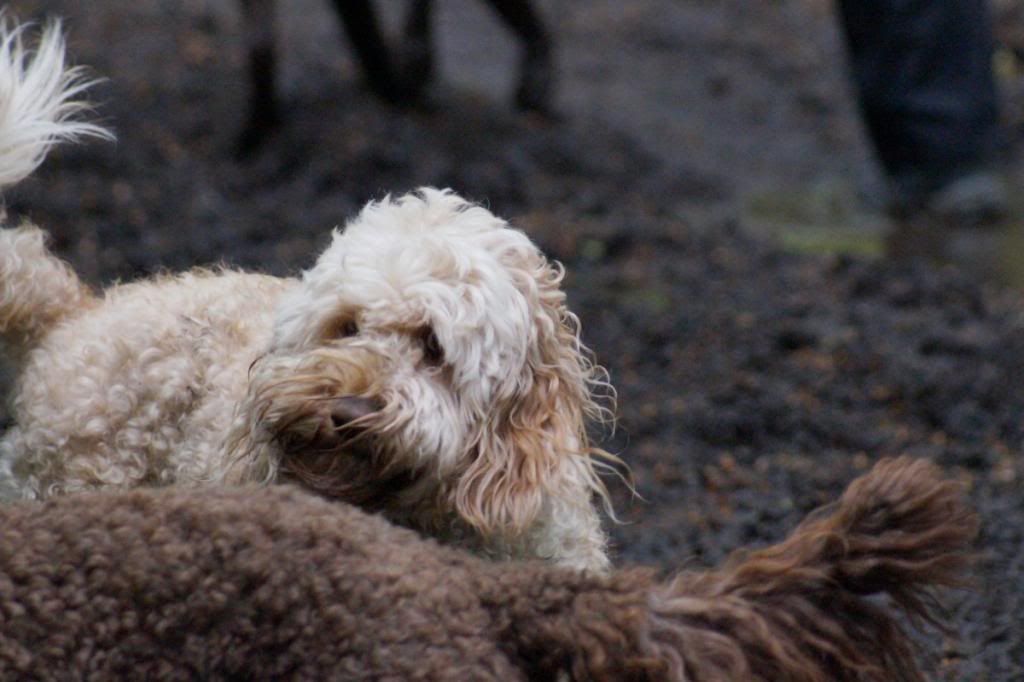 ...more bluebells...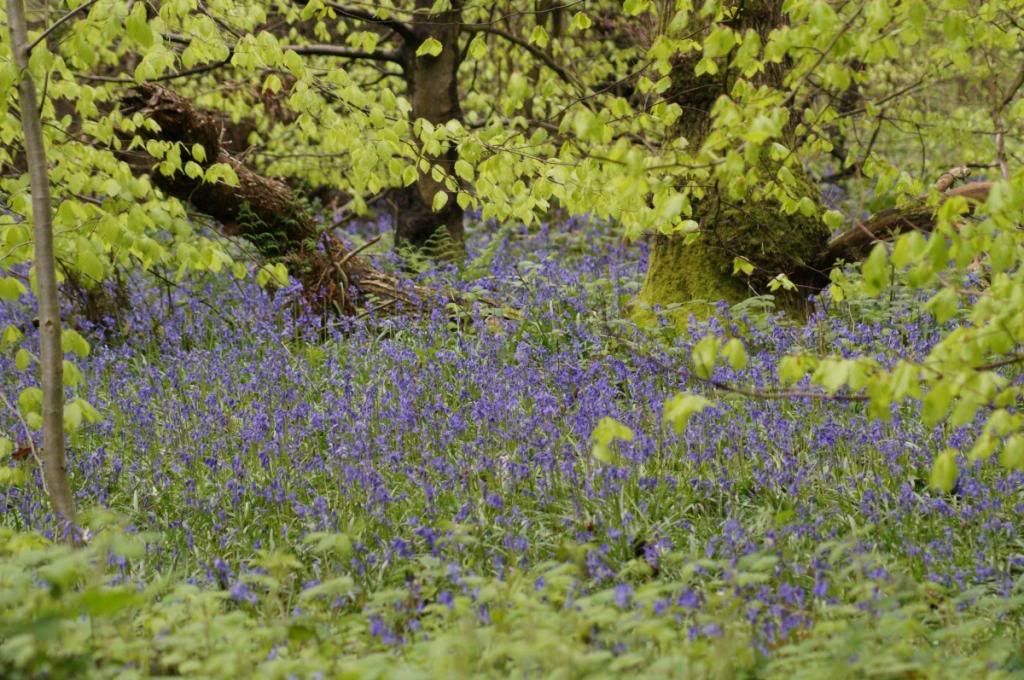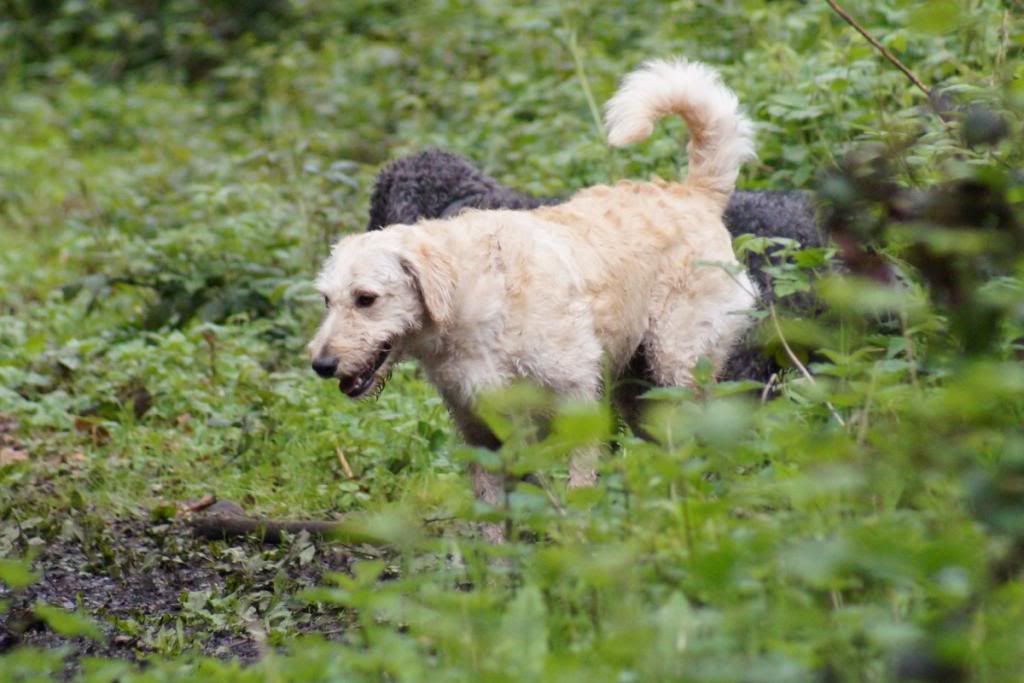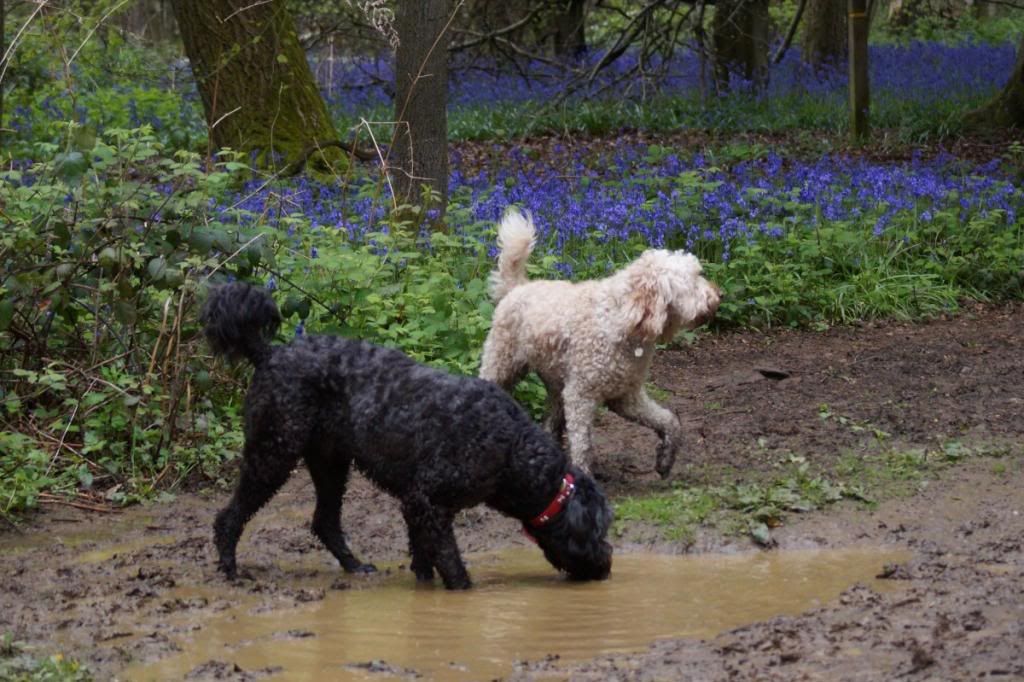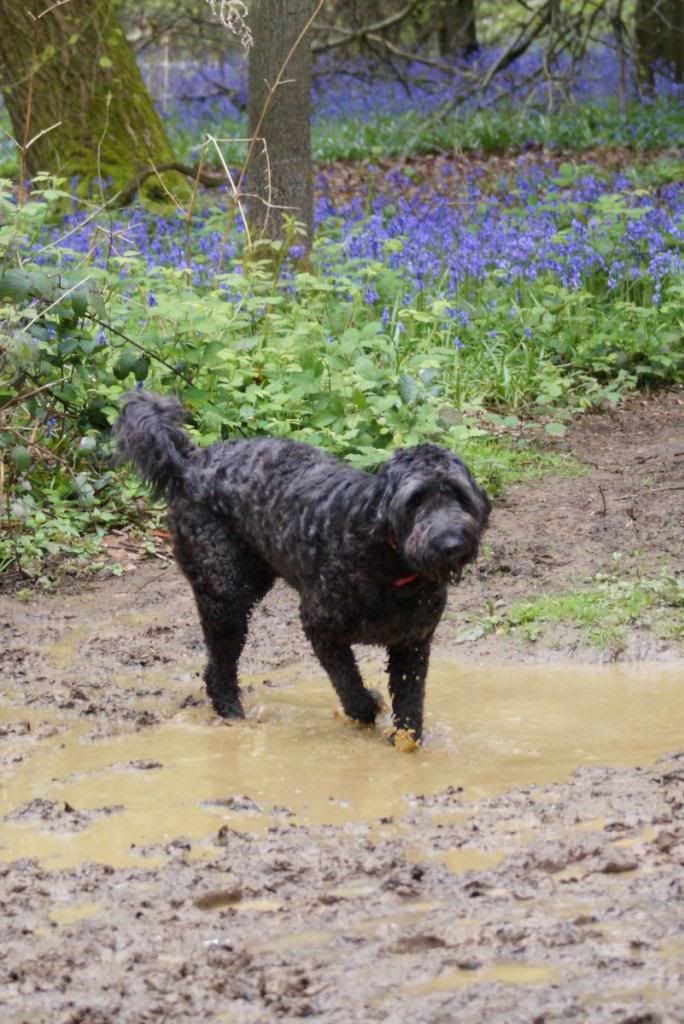 A little bit of open ground and Rubee, Dexter and Ruby couldn't resist a play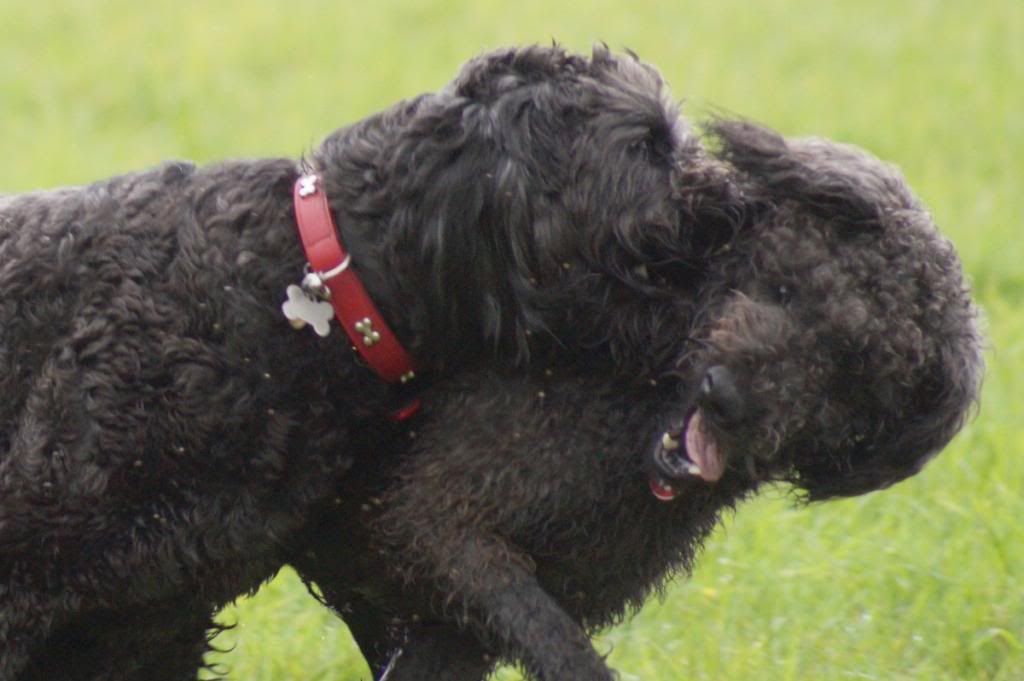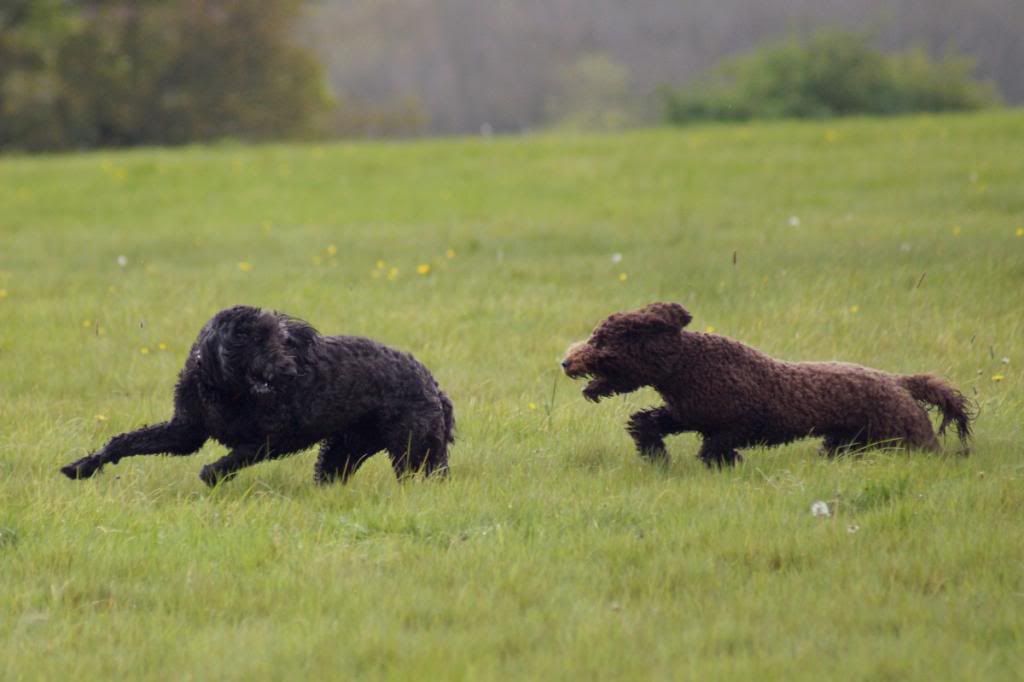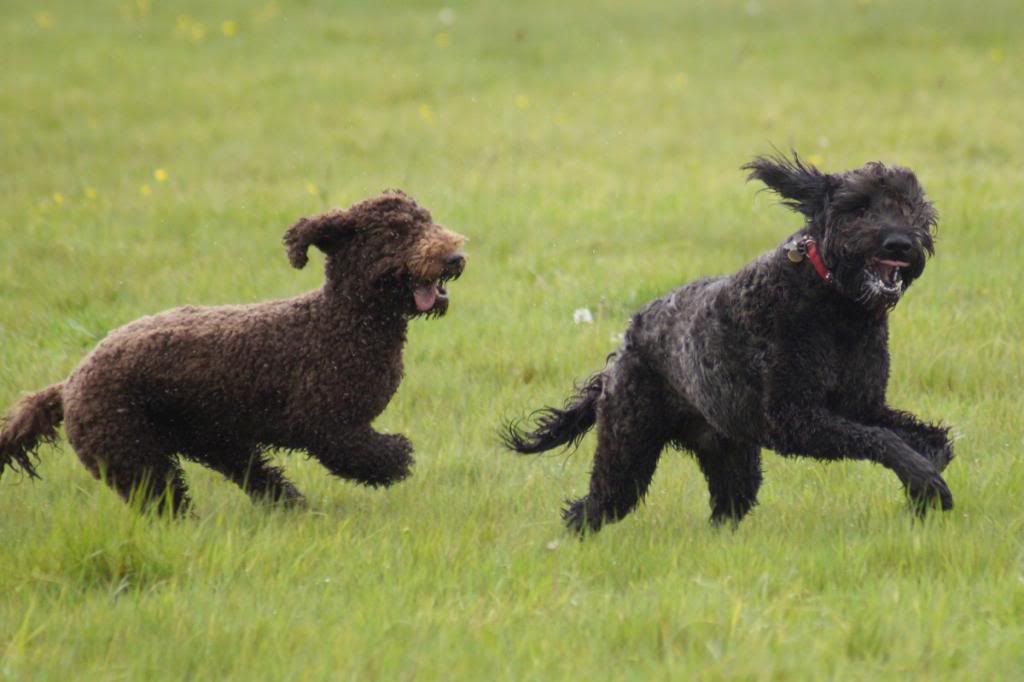 Dexter
Dexter cools off the best way he knows how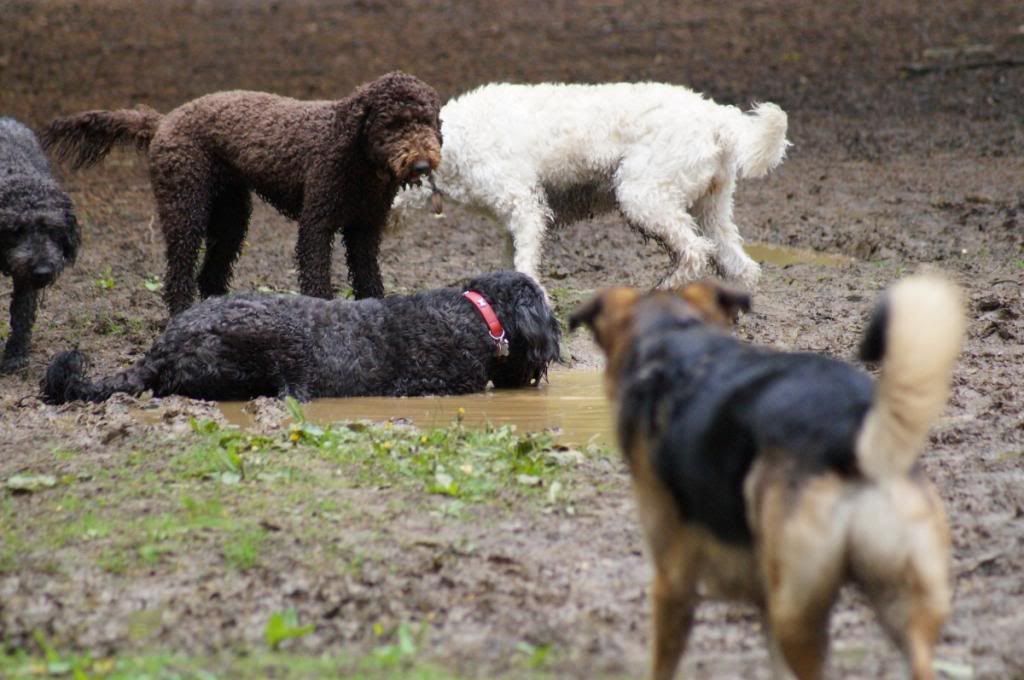 Lola, with aeroplane ears, ready for take-off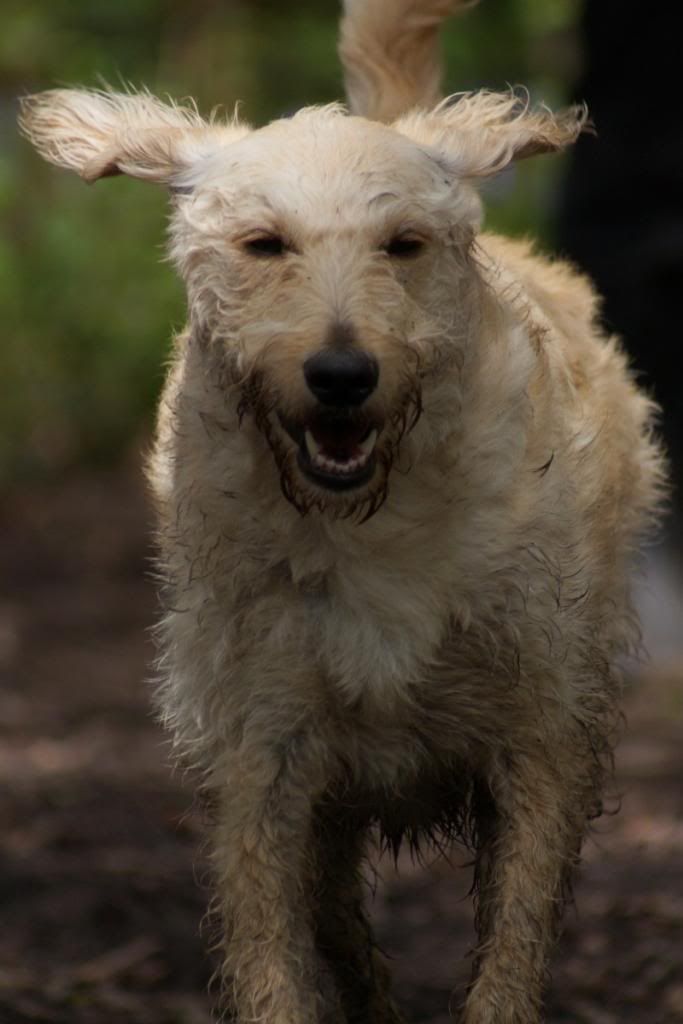 Flo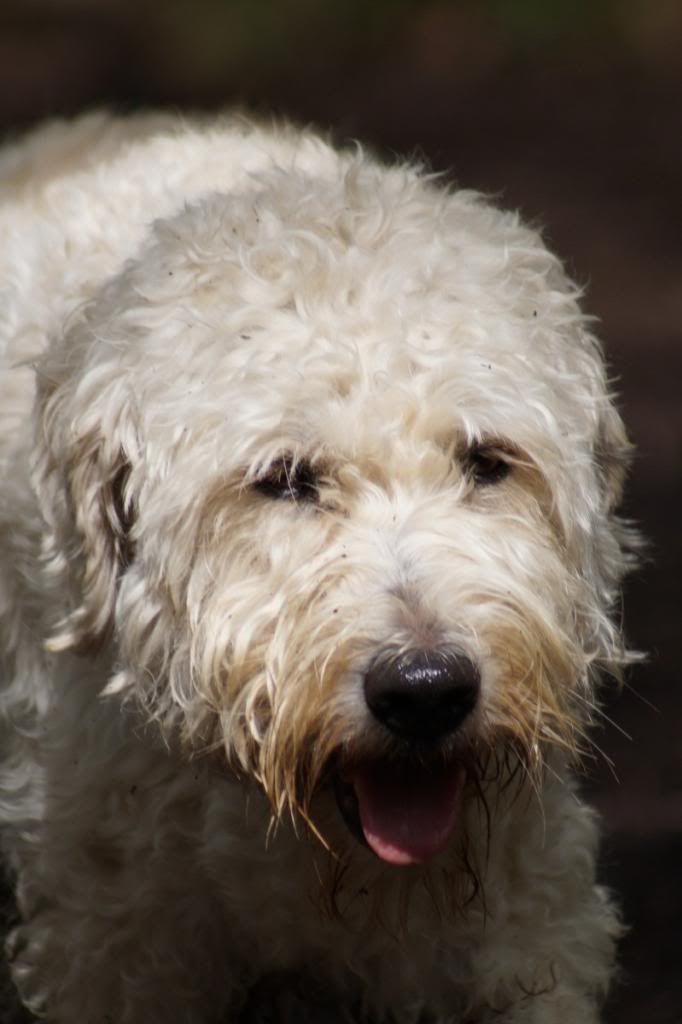 Ruby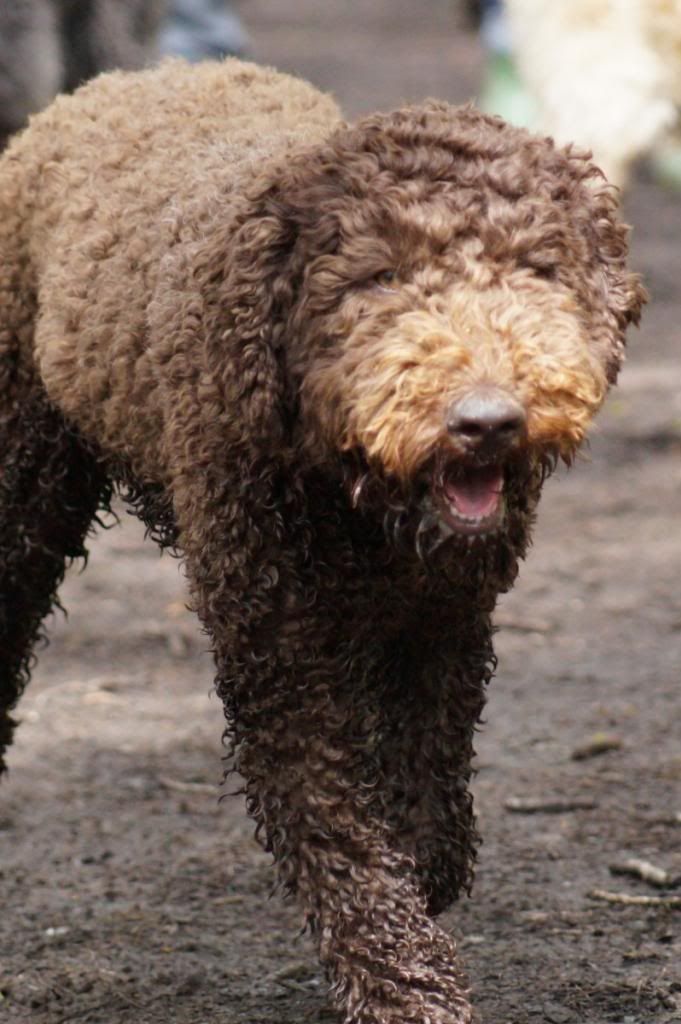 Dexter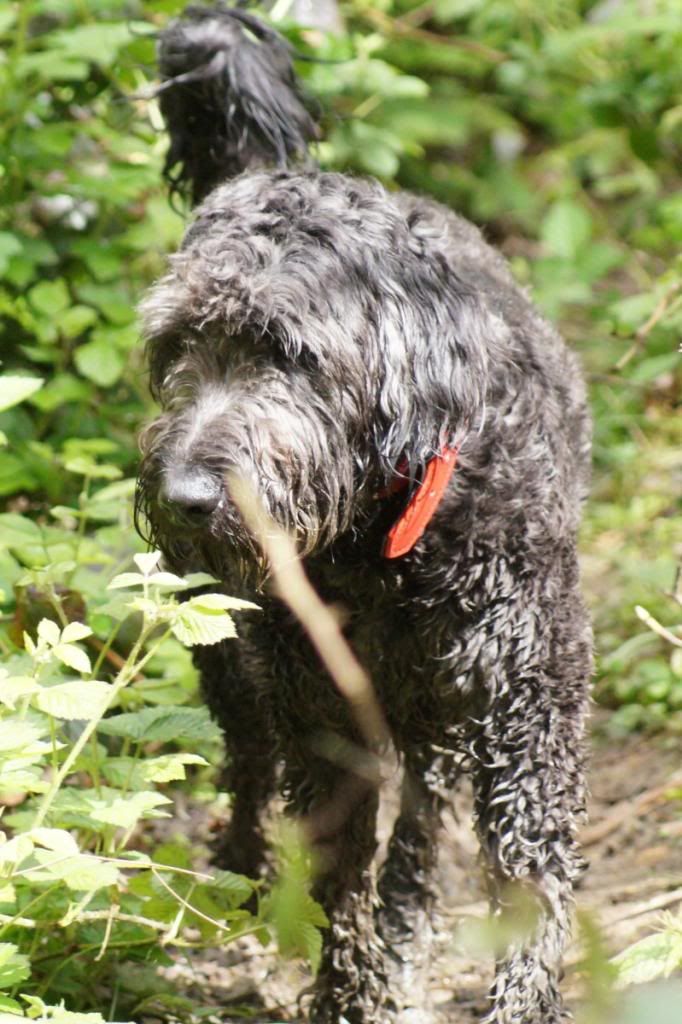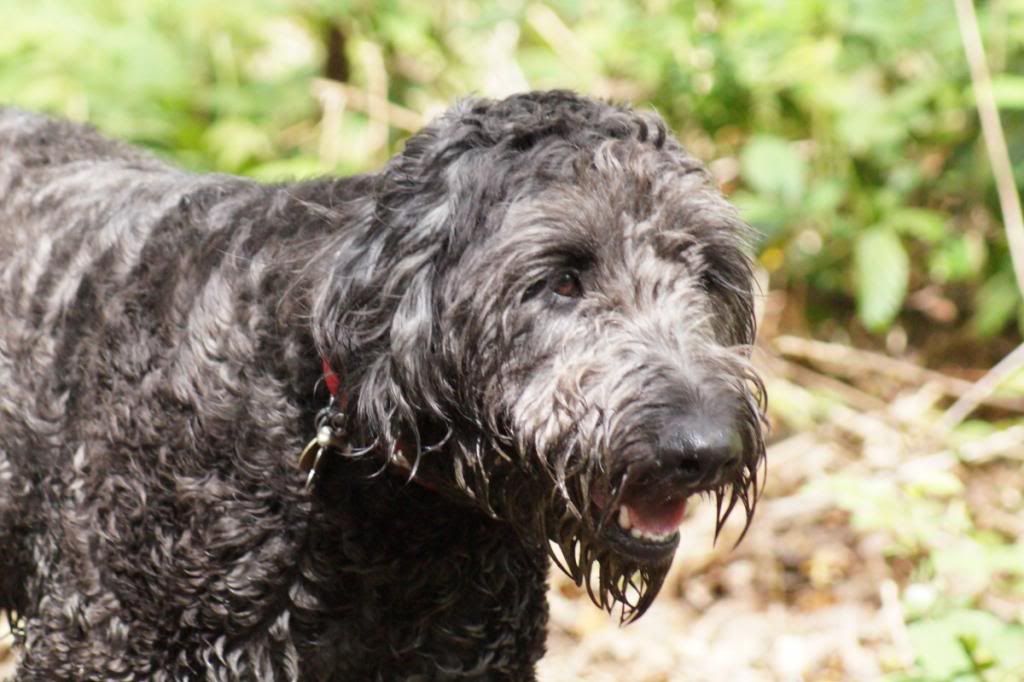 Tilly
Hattie
Maisie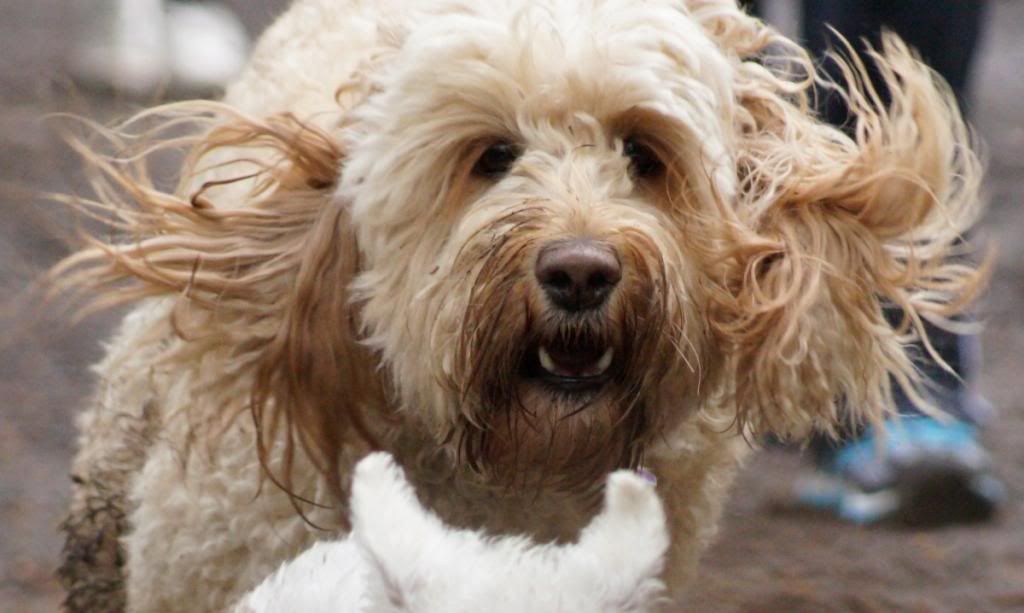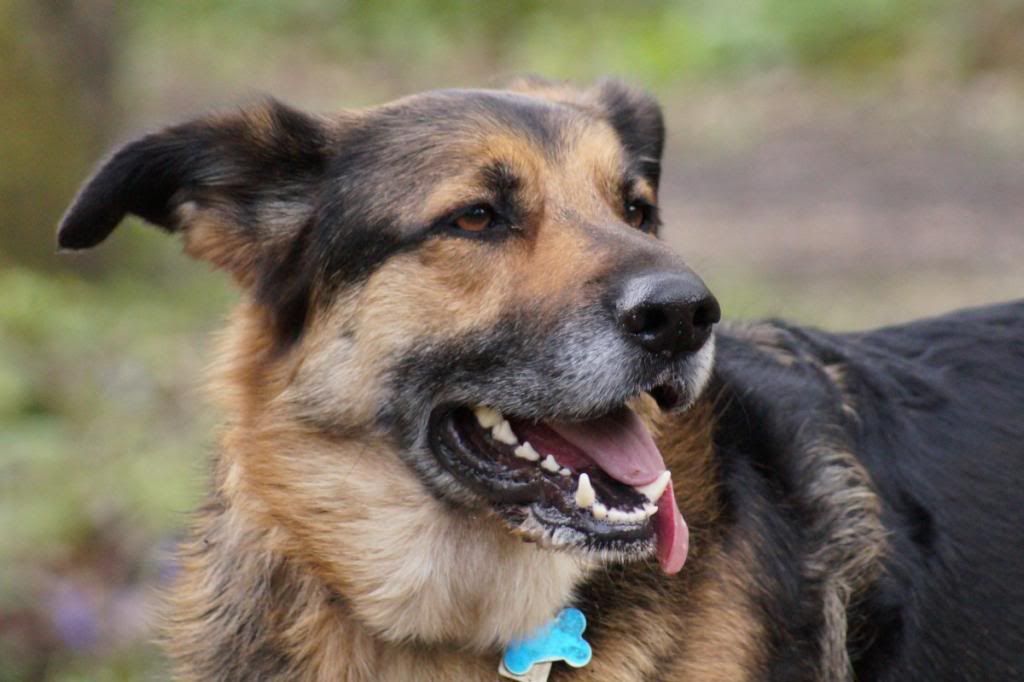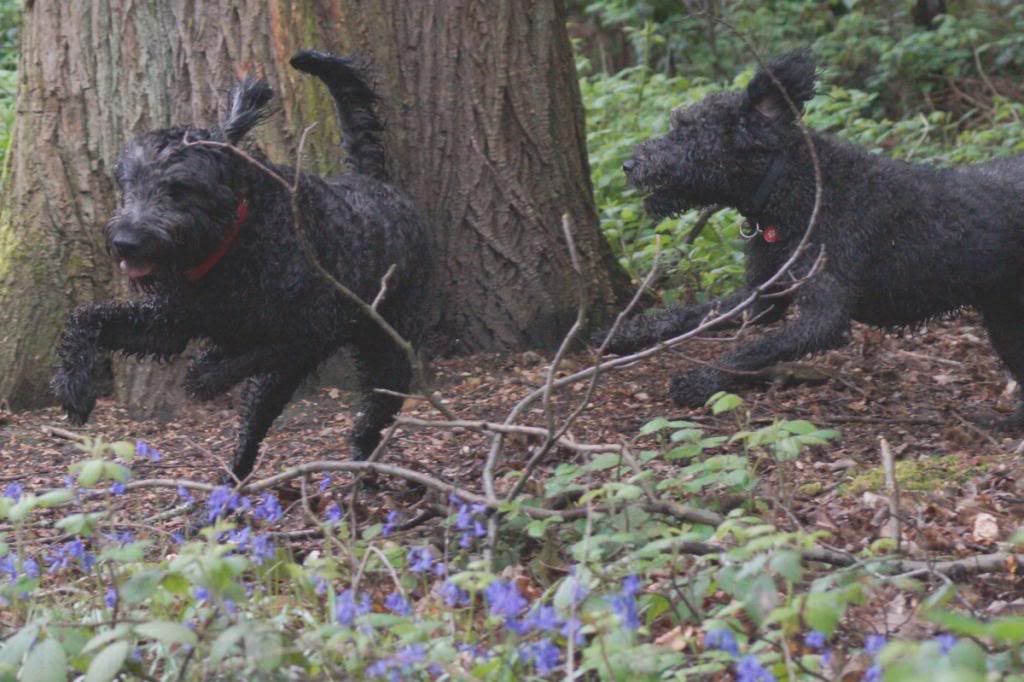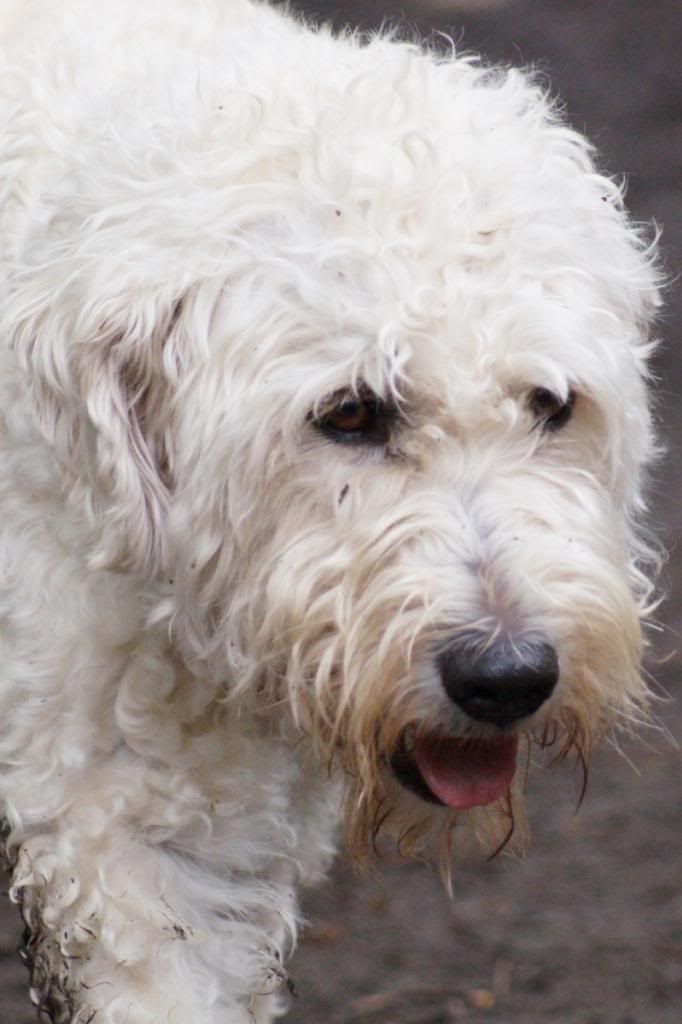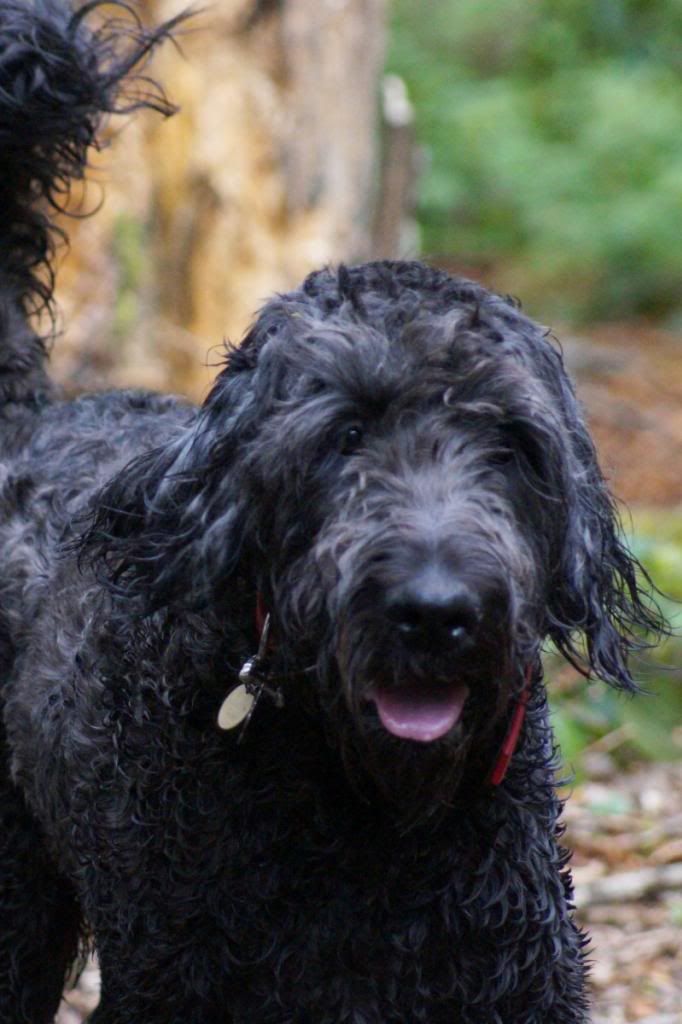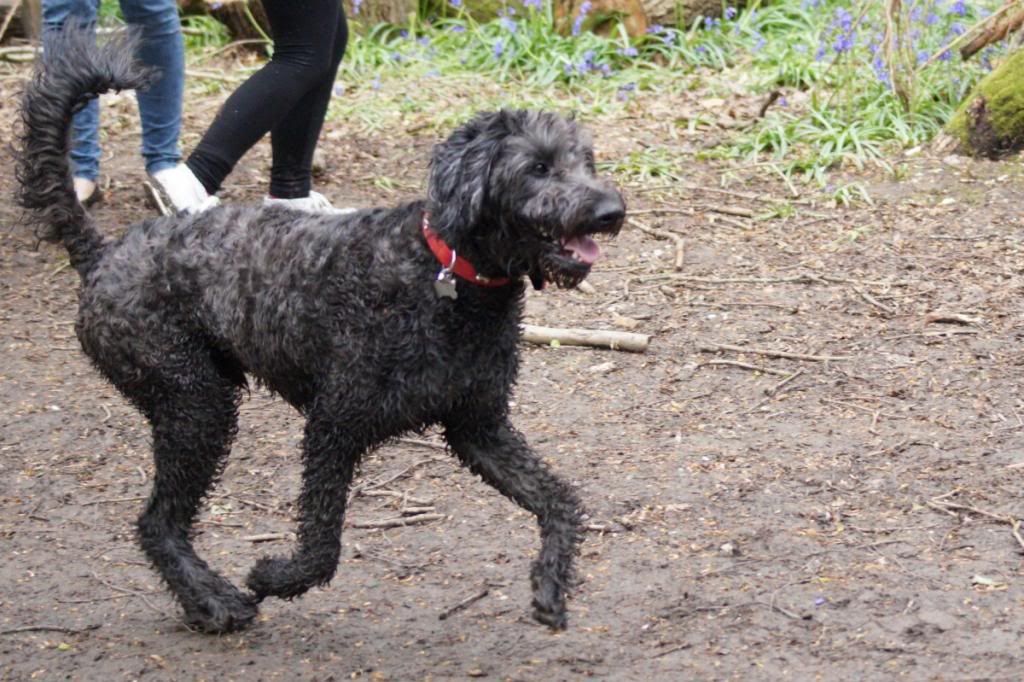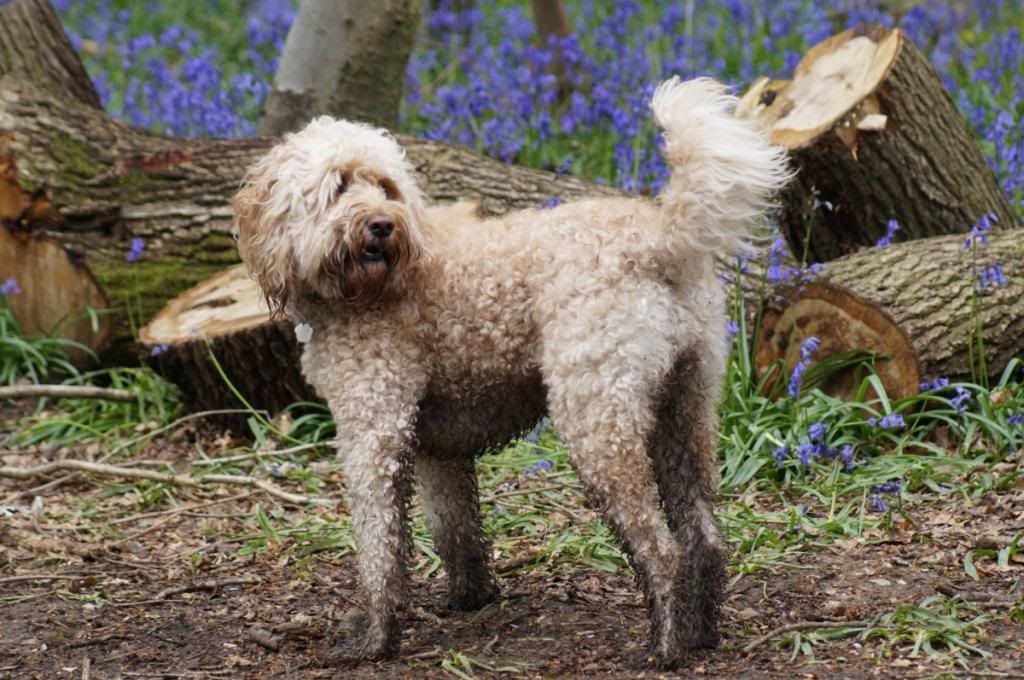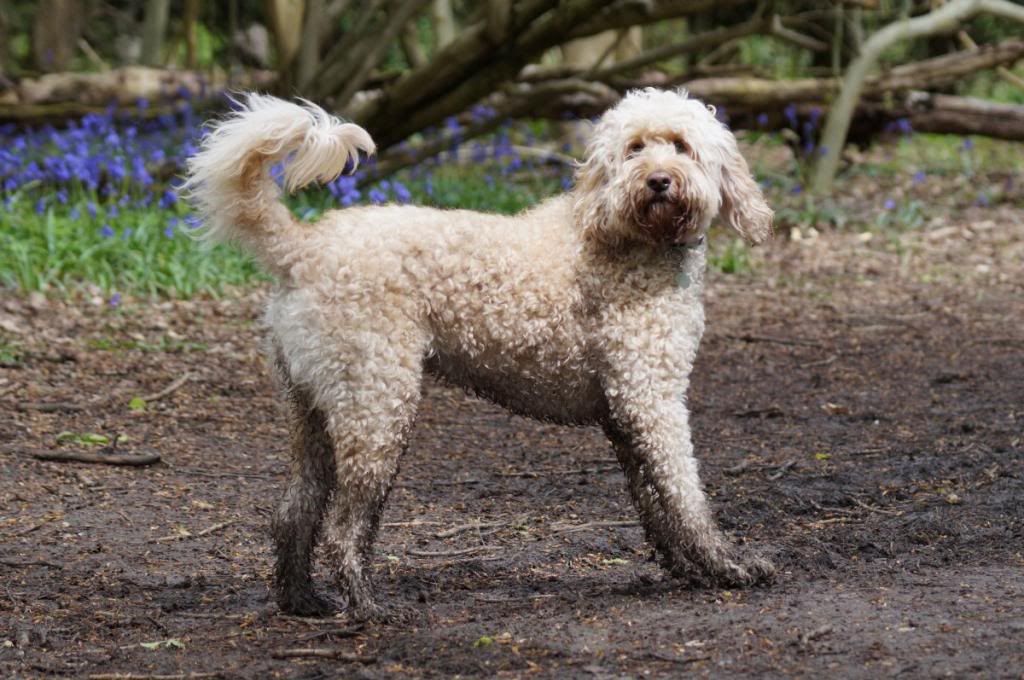 Such fun!