Hi everyone! I have just joined the forum and so busy making my way around! I wonder if anyone out there can help. I am looking for a medium sized Labradoodle with good nature and able to be responsive to some specific training. There are times when I may need the dog to act for me in an emergency. We are a fit and active household and prepared to put in the work with a puppy although would also consider rehoming a slightly older dog. Having a bit of problem trying to access reputable breeders and not sure where to start. Help anyone???
---
Hi Lesley - whereabouts are you? You might get some breeder suggestions in your area.
www.dogtrekker.co.uk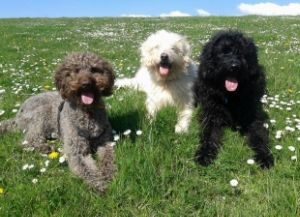 Beauty without vanity, strength without insolence, courage without ferocity, and all the virtues of man without his vices - Byron
---
Thank you - I live in north London but prepared to travel if necessary.
---