Yes we do squish her face all day. She's a Labradoodle.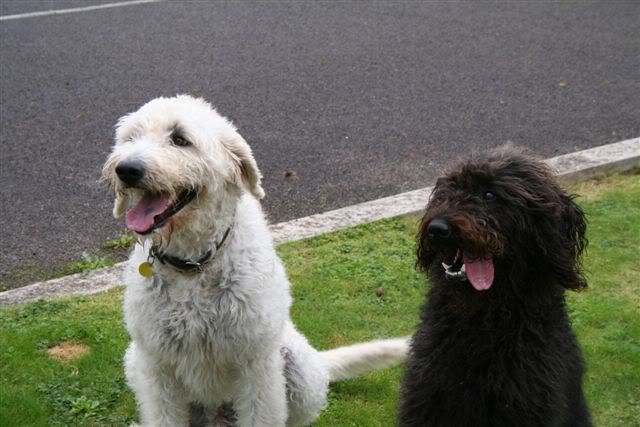 Her dad is the white one, he is an F2 & mum an F5, I think that makes Lola an F3. Her mum had 10 pups all black and all but one are going silver/blue.
p.s. yours are gorgeous.