Just got back from a motorhome holiday to France and Spain with Daisy So here are a few holiday snaps. She had her first birthday while we were away.
We have details of a French vet near LeTouquet (Calais 30miles) who you can email for an appointment He charged us 40 euro for the passport formalities and treating Daisy. If anyone wants the details let me know
On the beach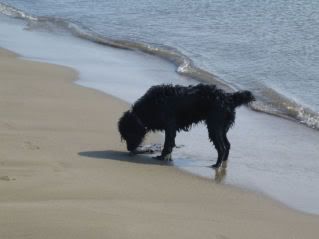 Swimming in the Med. Only warm enough for dogs in April!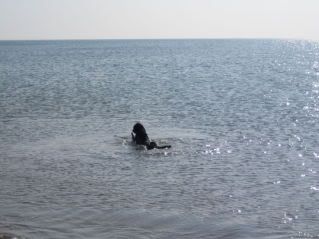 Catching rain dripping from the awning. Dogs don't mind camping in the rain
1st birthday holiday treat
You still find bears in Spain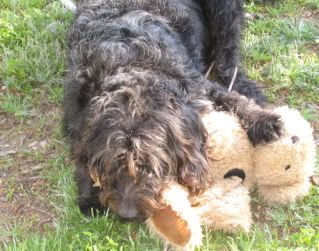 Doodle digging in Le Touquet
Bath time
Monsuier Fred Basset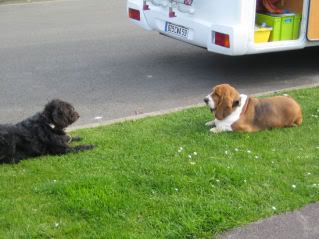 Just Daisy